Explore: Edit Adoption Terms
The new Explore Offer Flow now allows Publisher Administrator users to edit the terms of their current adoptions.
You can edit the terms of offers created in both the old offer flow and the new Content Offer Flow.
Select an Institution from the Institution page.

Use the search and/or filters to locate the adoption you wish to edit.

Click the 3-dot More icon of the applicable adoption.

Click Edit.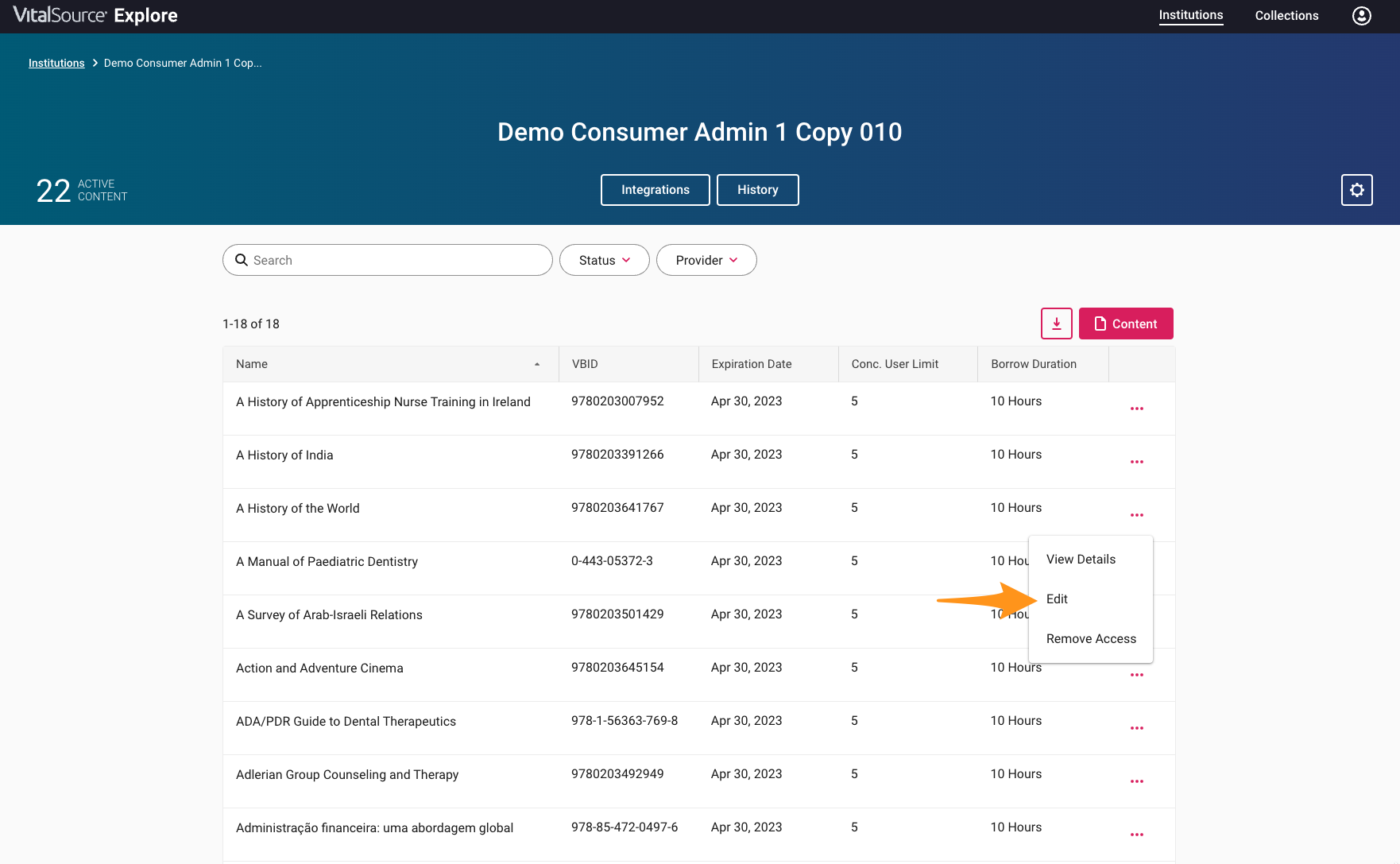 Edit Terms
Expiration Date: The last date that the institution has access to the Title or Subscription.

Concurrent User Limit: The maximum number of concurrent active licenses for the Title or Subscription. (The maximum number of users that can access the content at one time)

Borrow Duration: License length. This is the length of time that a user will have access to the Title or Subscription.

Click Next.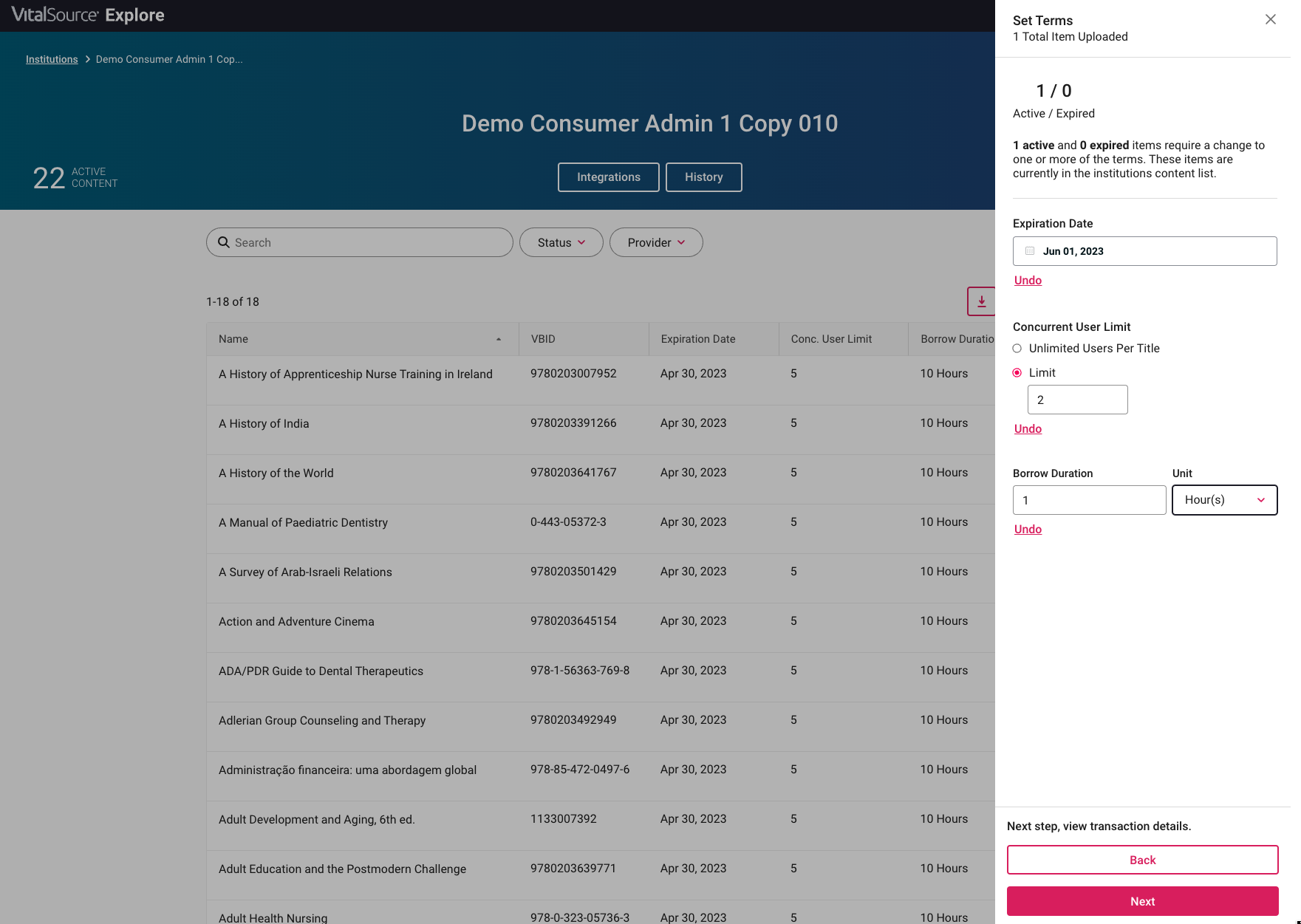 Finalize the Transaction
Review the list of updates for validity.

(Optional) Edit more content by selecting Add/Edit More.

If the changes are complete, select Review and Complete.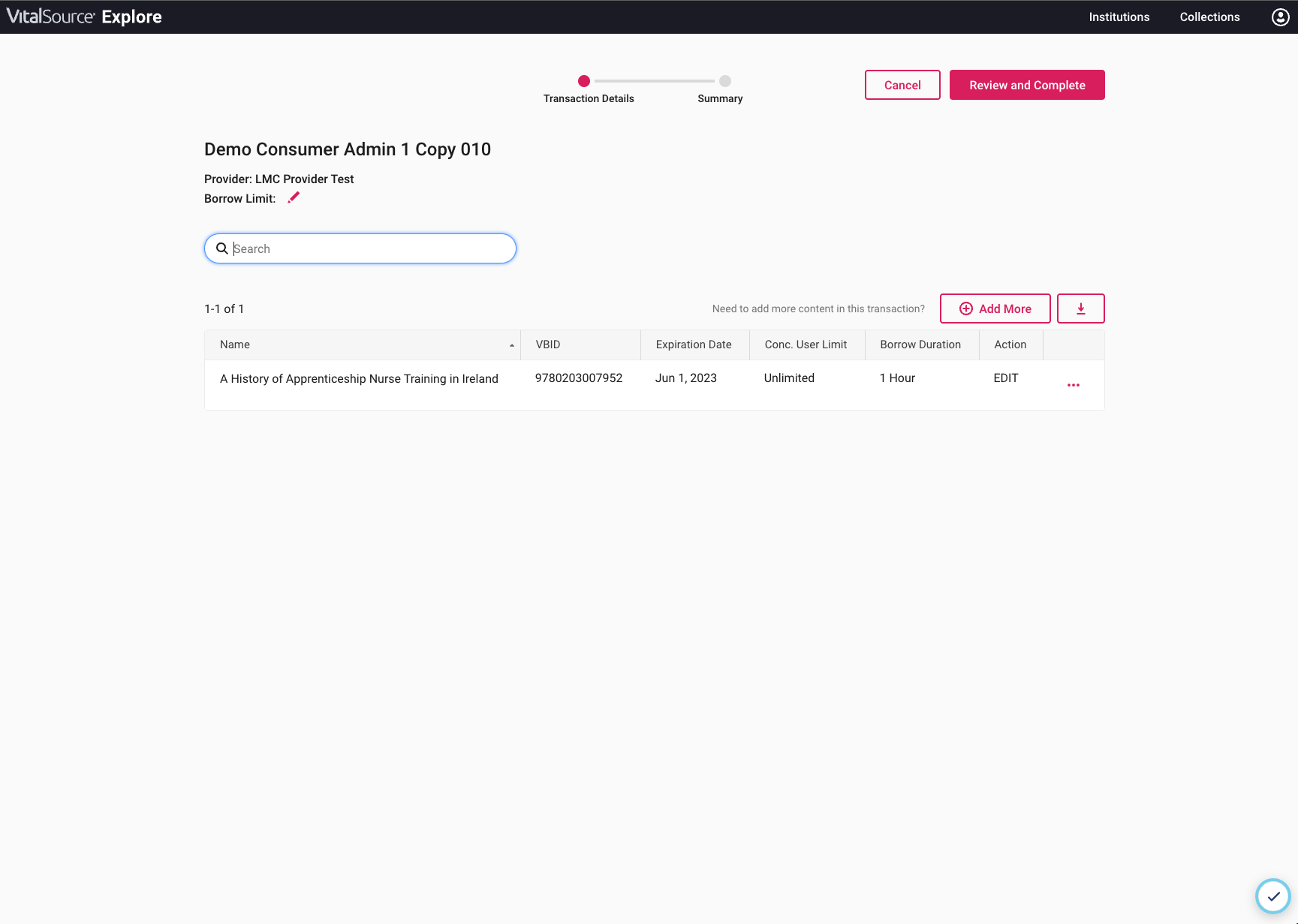 Purchase Order Number: (Optional) Enter a PO Number.

Price for Transaction: Enter a price for the transaction.

Currency: Select the appropriate Currency.

Click Complete.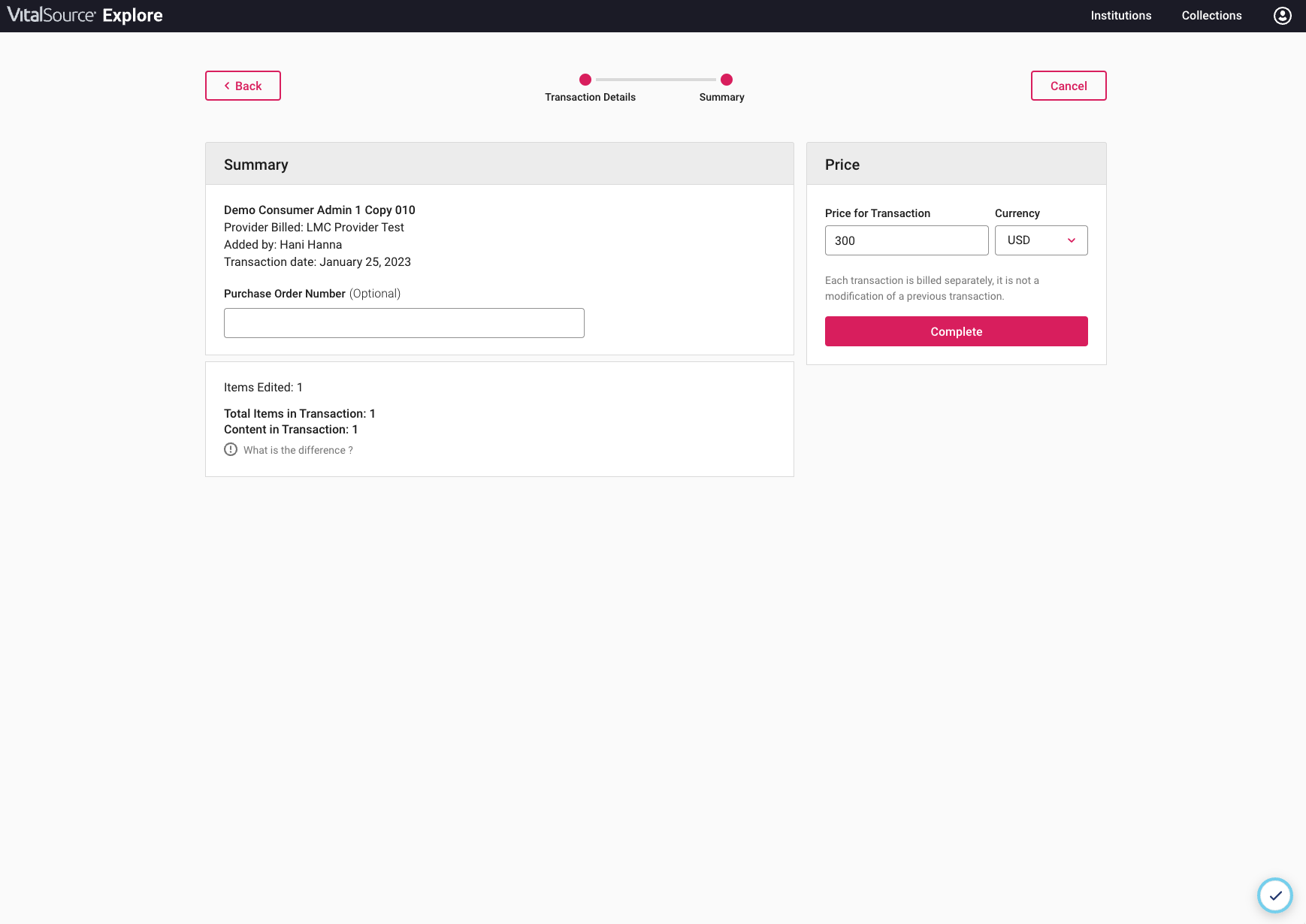 Upon completion, you will see a transaction confirmation notification with a transaction number. This transaction will be stored at the institution level in Explore.