Updating Borrow Limits
Publisher Admins can now update the borrow limit for schools they have a direct relationship with in Explore.
Select an Institution from the Institution page.

On the Institution Content screen, click the Settings gear icon and select Provider Settings.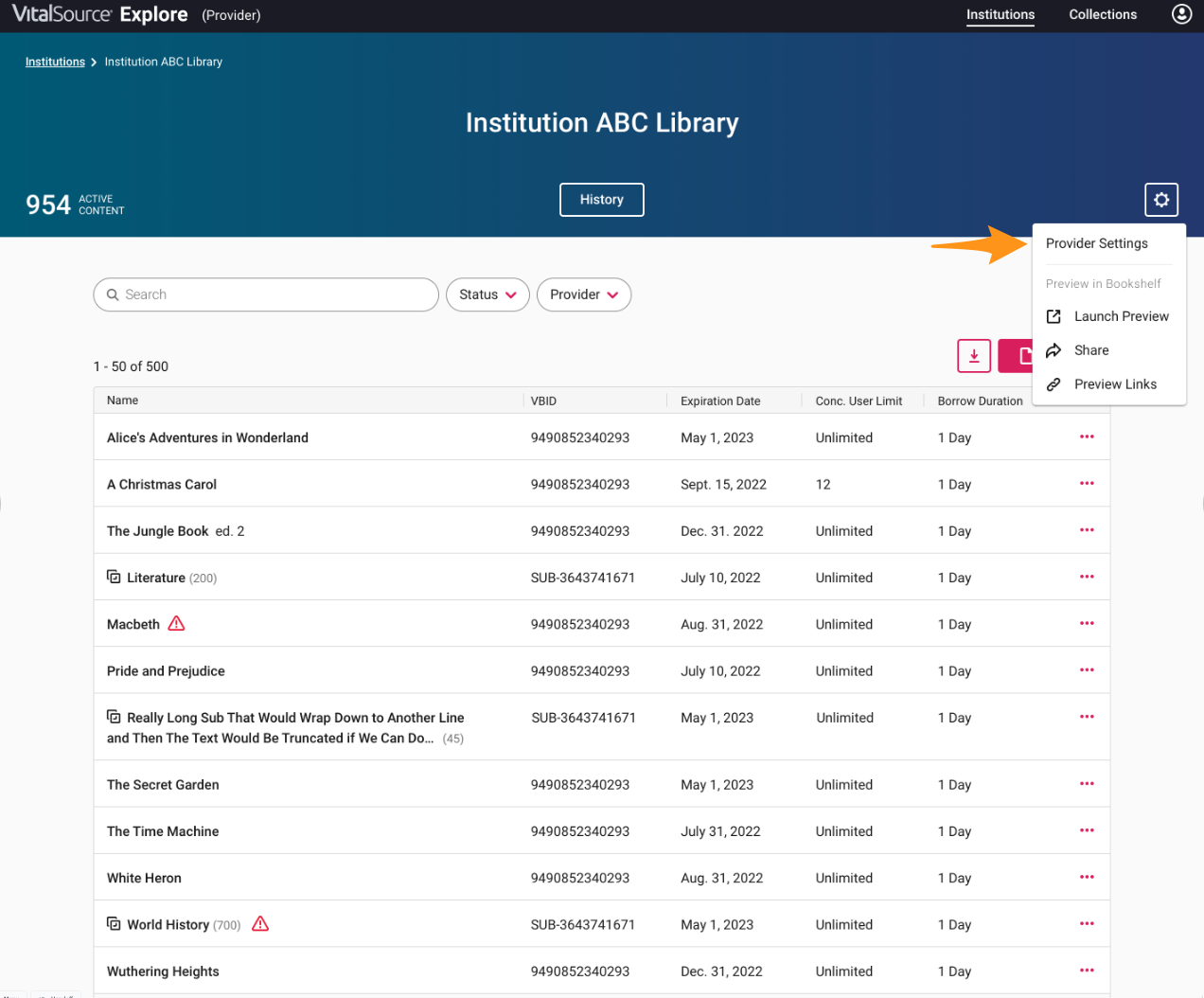 Use the search functionality to locate the correct provider and click the Edit Icon in the Provider record.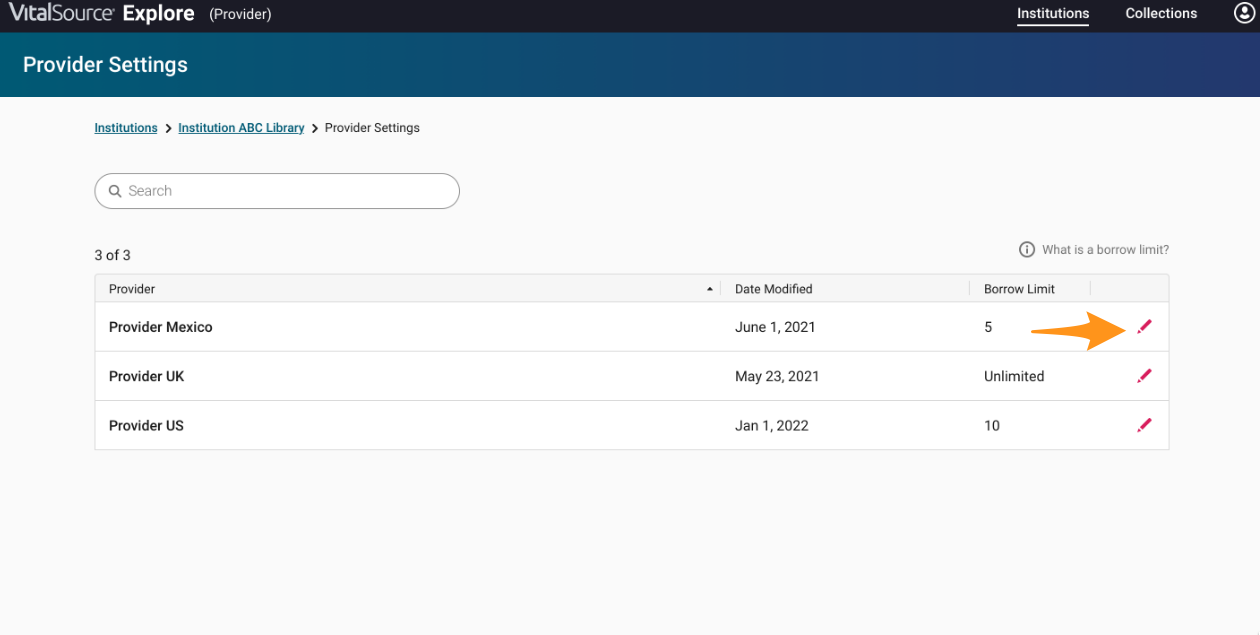 Update the Borrow Limit by selecting Unlimited Borrowing or entering a number in the Limit field.

Click Next.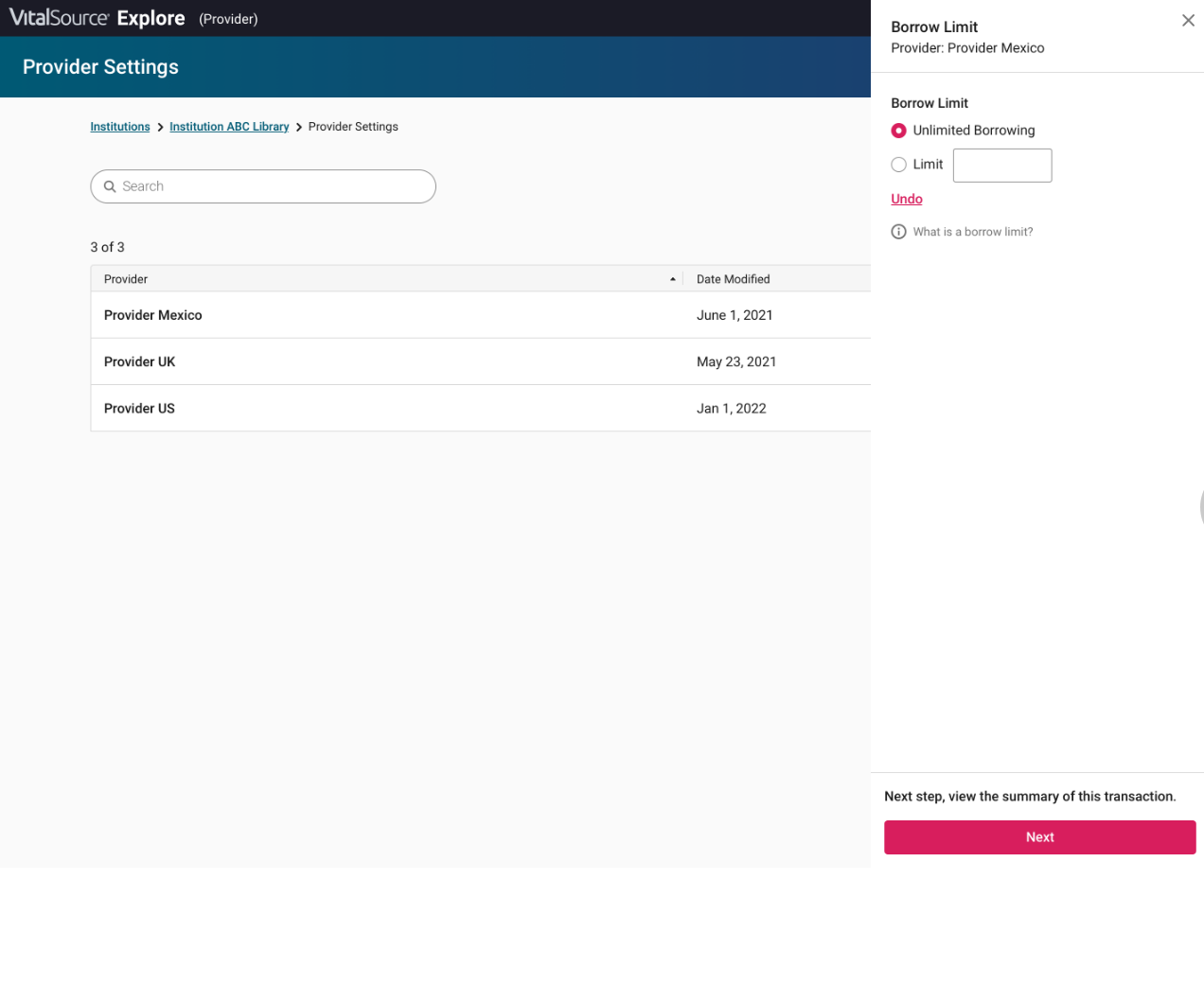 Price for Transaction: Enter a price for the transaction.

Currency: Select the appropriate Currency.

Click Complete.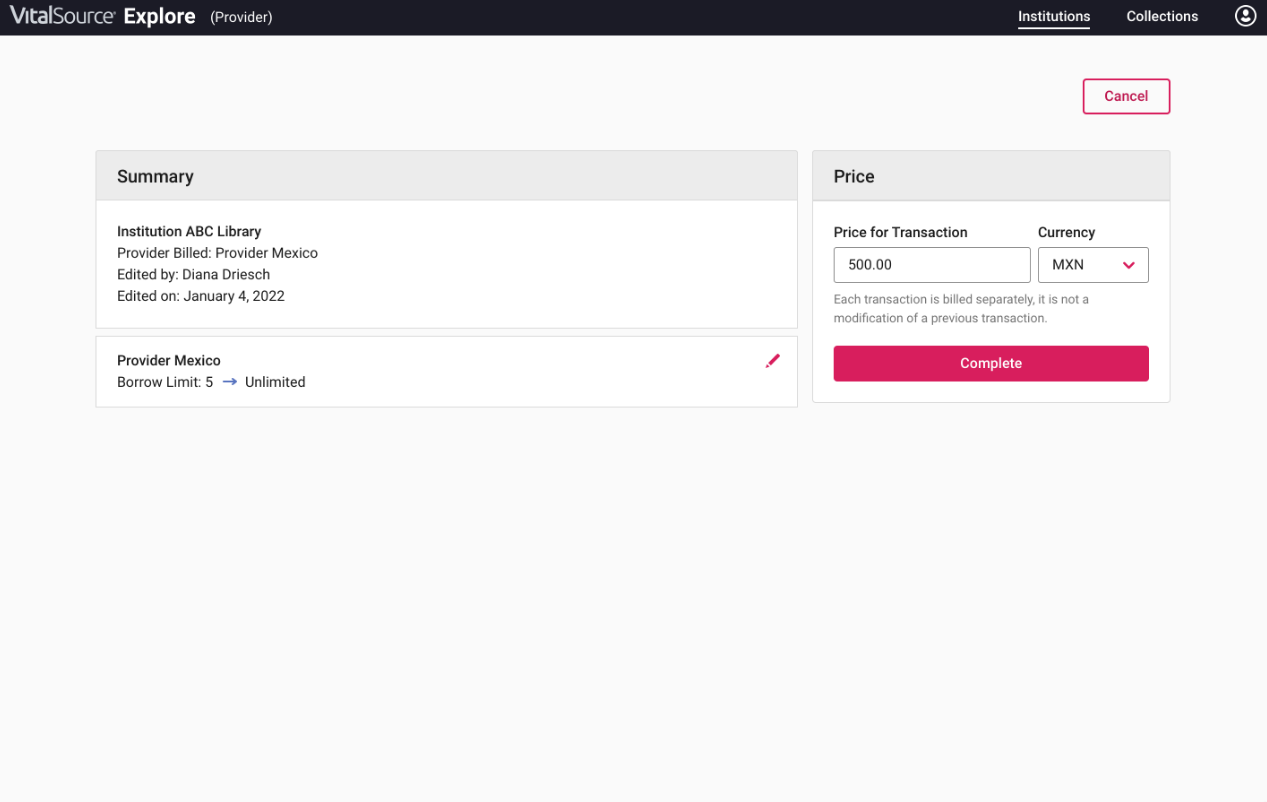 Upon completion, you will see a transaction confirmation notification with a transaction number. This transaction will be stored at the institution level in Explore.