The titles available to individual users are arranged across different content lanes. Scroll down to see different lanes, and across individual lanes to view all the titles arranged in that lane. Titles can appear in multiple lanes, depending on how they are classified and intended to be found.
Hover over a title and click Open Book to launch Bookshelf's reading pane in the same browser window and start reading: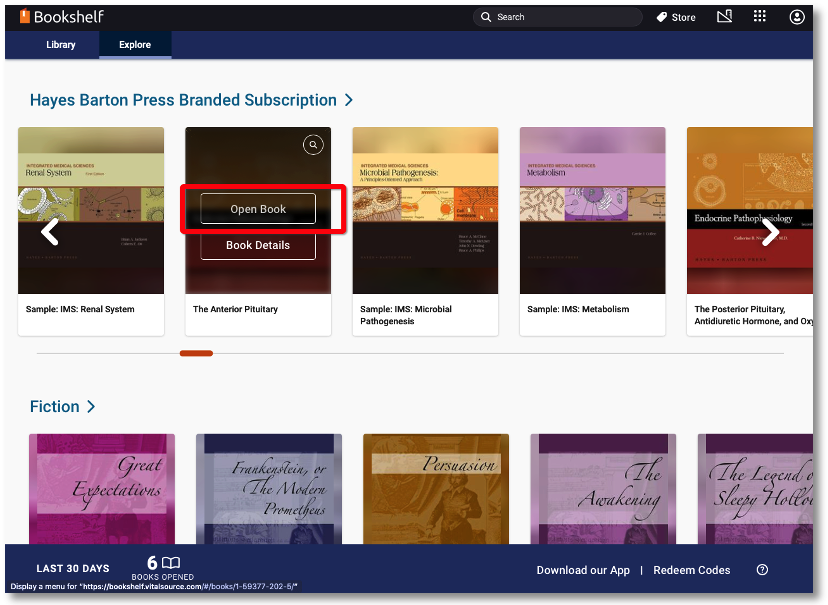 …or click Book Details to see publishers' information about the title before reading: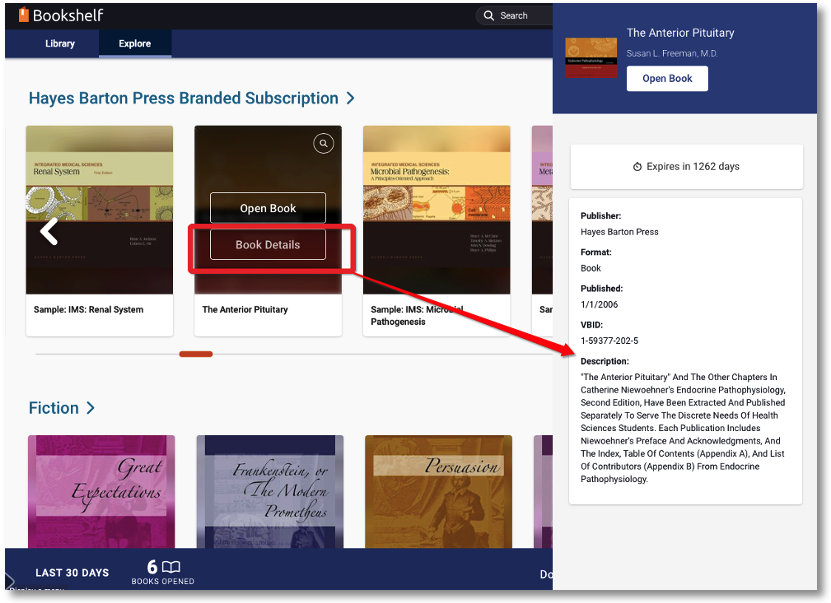 Titles can then be launched directly from the information window by clicking Open Book.
In the Explore tab, click on any content lane name (in blue):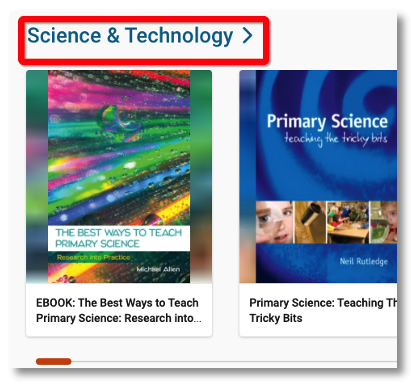 …to filter the selection of available titles: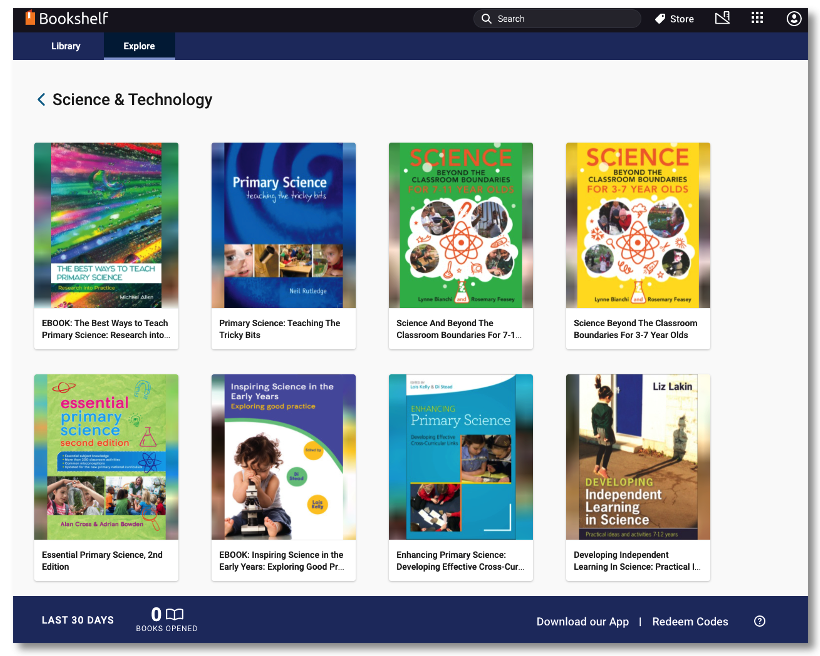 Click the arrow symbol

to return to the previous page.
Similarly, if users have access to publishers' branded collections of content, click on the lane name (in blue):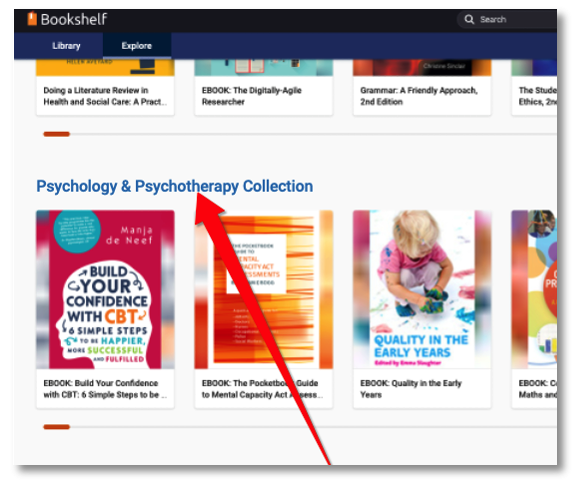 …to show the branded page for that collection of titles: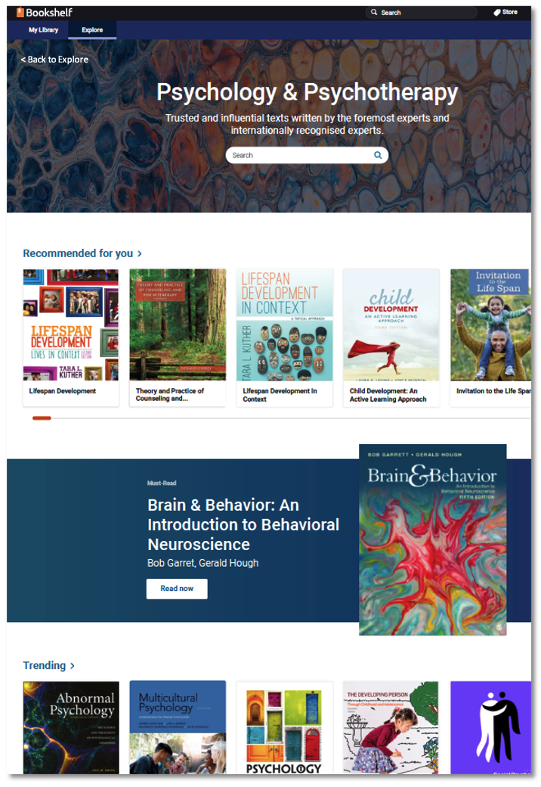 Click on Back to Explore or navigate back through the My Library and Explore tabs to return to the available subscription content.