Integrating your course roster with Explore allows you to provide access to your subscription content in just a few clicks!
Set Up Integration
Login at explore.vitalsource.com. You will use your Manage credentials to log in to Explore.
Click the Institutions tab.
Click on an existing institution from the available list.
Click Integrations > Set up Integration > Bookshelf Roster > Next.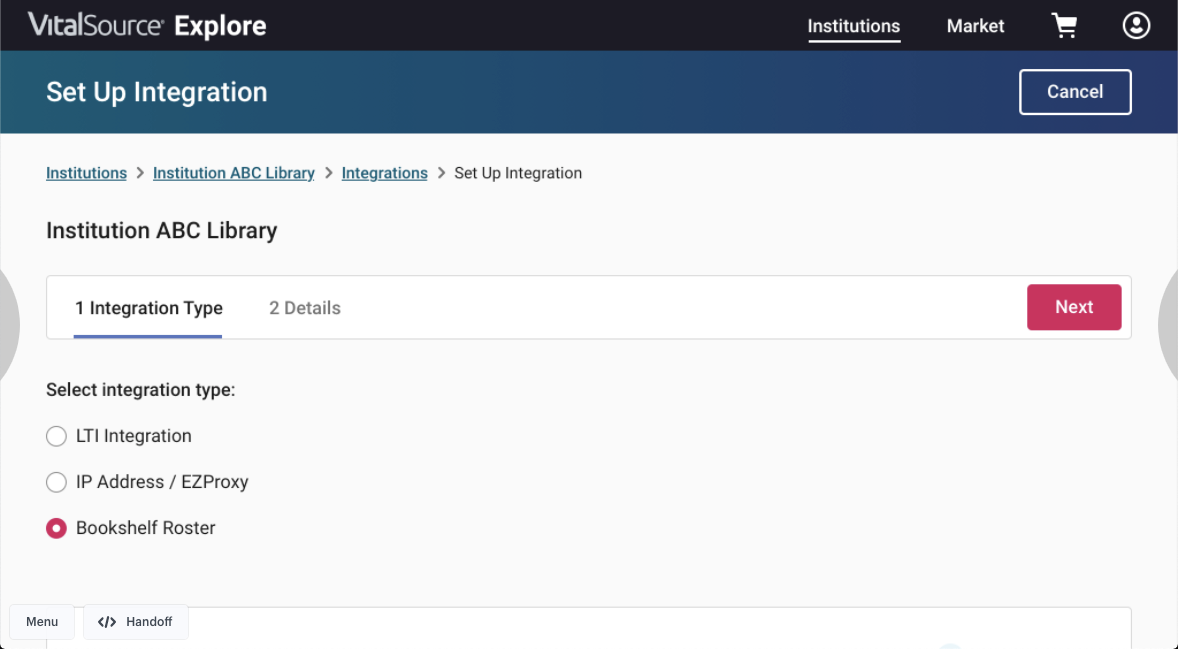 The confirmation popup will appear and direct you to the next step.

Add Students to Explore
In Bookshelf, click on the Admin tab, then Add User Access.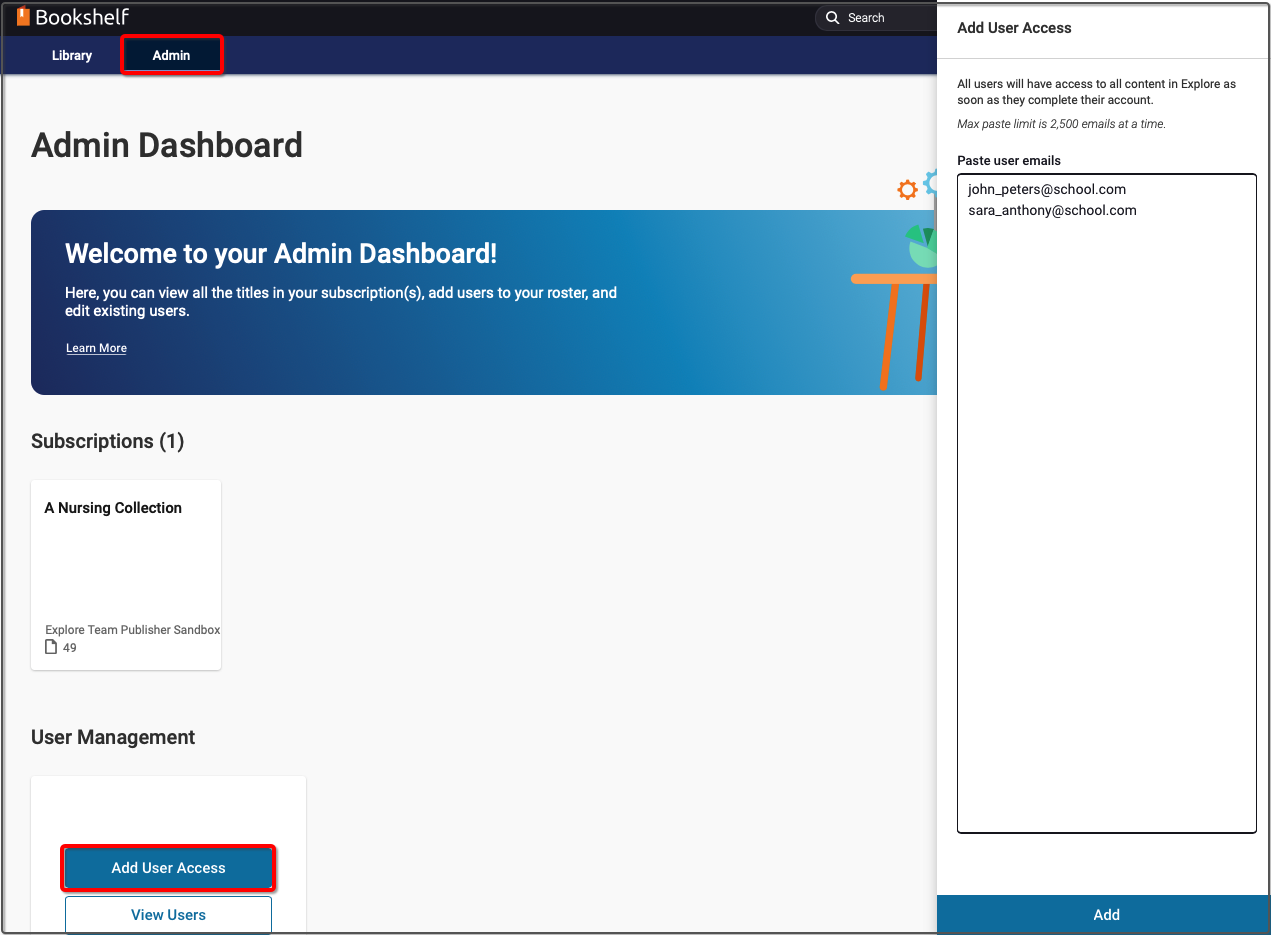 Copy and paste student and instructor emails in the open field, one email address per line. Then, click Add.
User Management
In the User Management dashboard, click View Users to show all email addresses added to the roster. From here you can edit user details, delete their user account or change their role - e.g:
Change the Role of a User
Click the ellipsis icon in the row of the user's account that you would like to edit, then Edit User.
Click the dropdown menu in the Role column, and click the appropriate role. Note: the Instructor role provides access to student roster settings and the User Management dashboard.
When done, click Update: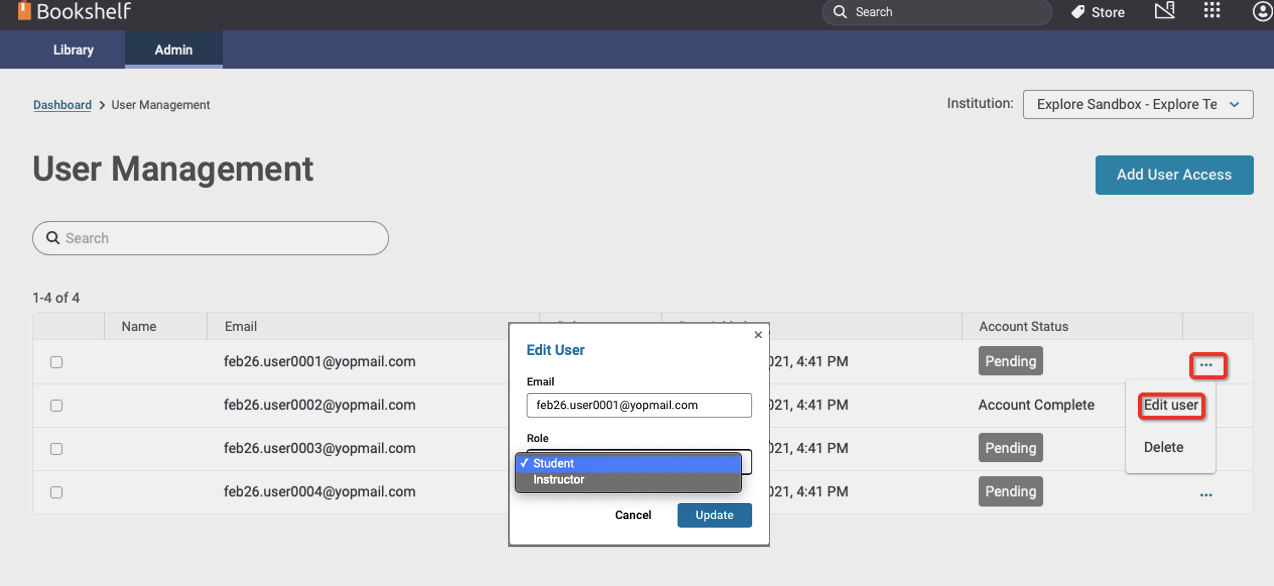 Note: all users added to the roster will have access to all active Explore subscription content at your institution.