Making A Price Correction In Explore
Explore provides Publisher Reps the ability to quickly, and easily correct pricing errors that were made with a previous adoption.

You can edit the terms of offers created in both the old offer flow and the new Content Offer Flow.
Select an Institution from the Institution page.

Use the search and/or filters to locate the adoption you wish to edit.

Click the 3-dot More icon of the applicable adoption.

Click Edit.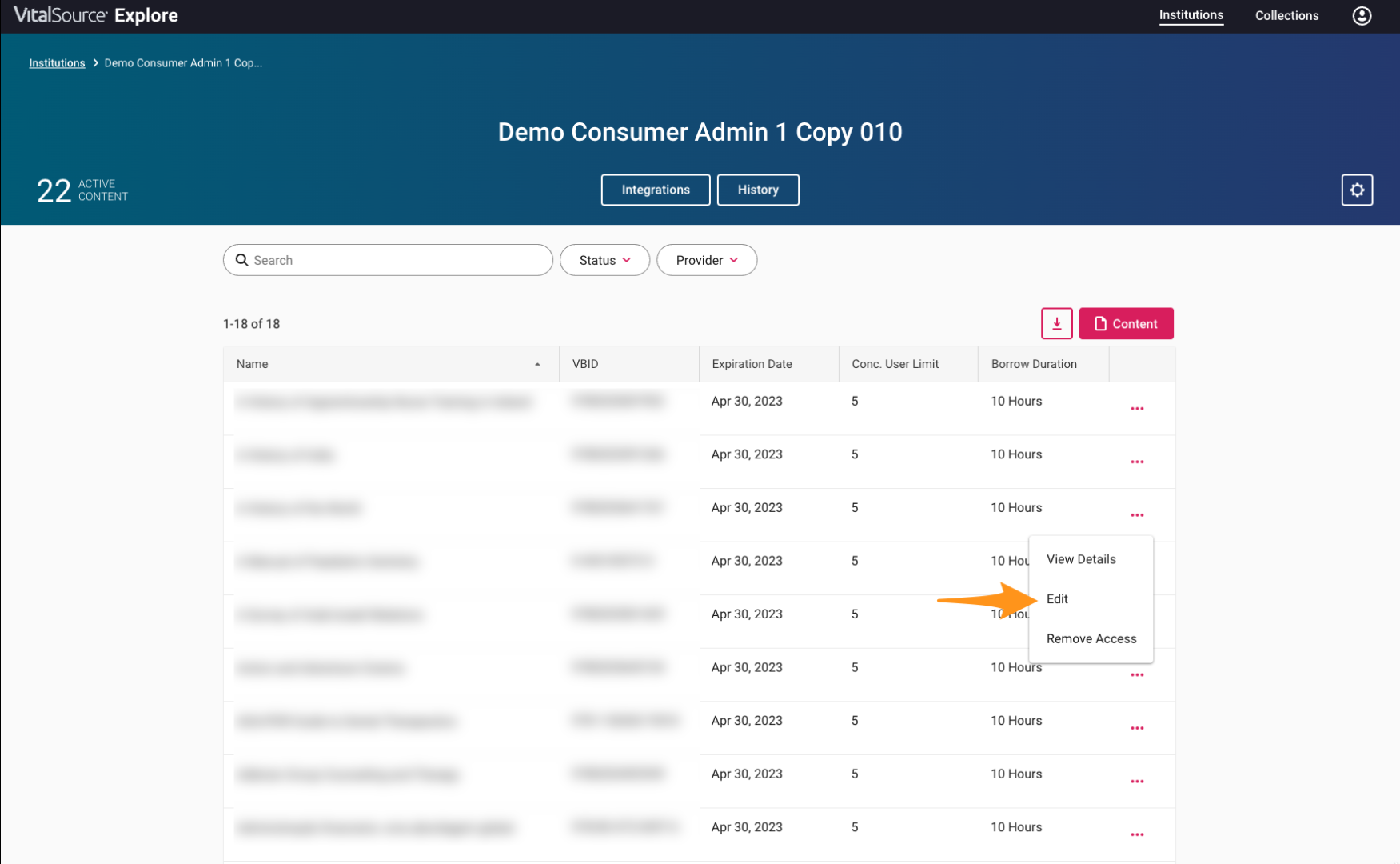 Edit Terms
If you are only making a price adjustment, you do not need to re-add the existing terms of the adoption.

Click Next.
Finalize the Transaction
Since there are no changes needed to the existing Expiration Date, Concurrent User Limit, or Borrow Duration, click Review and Complete.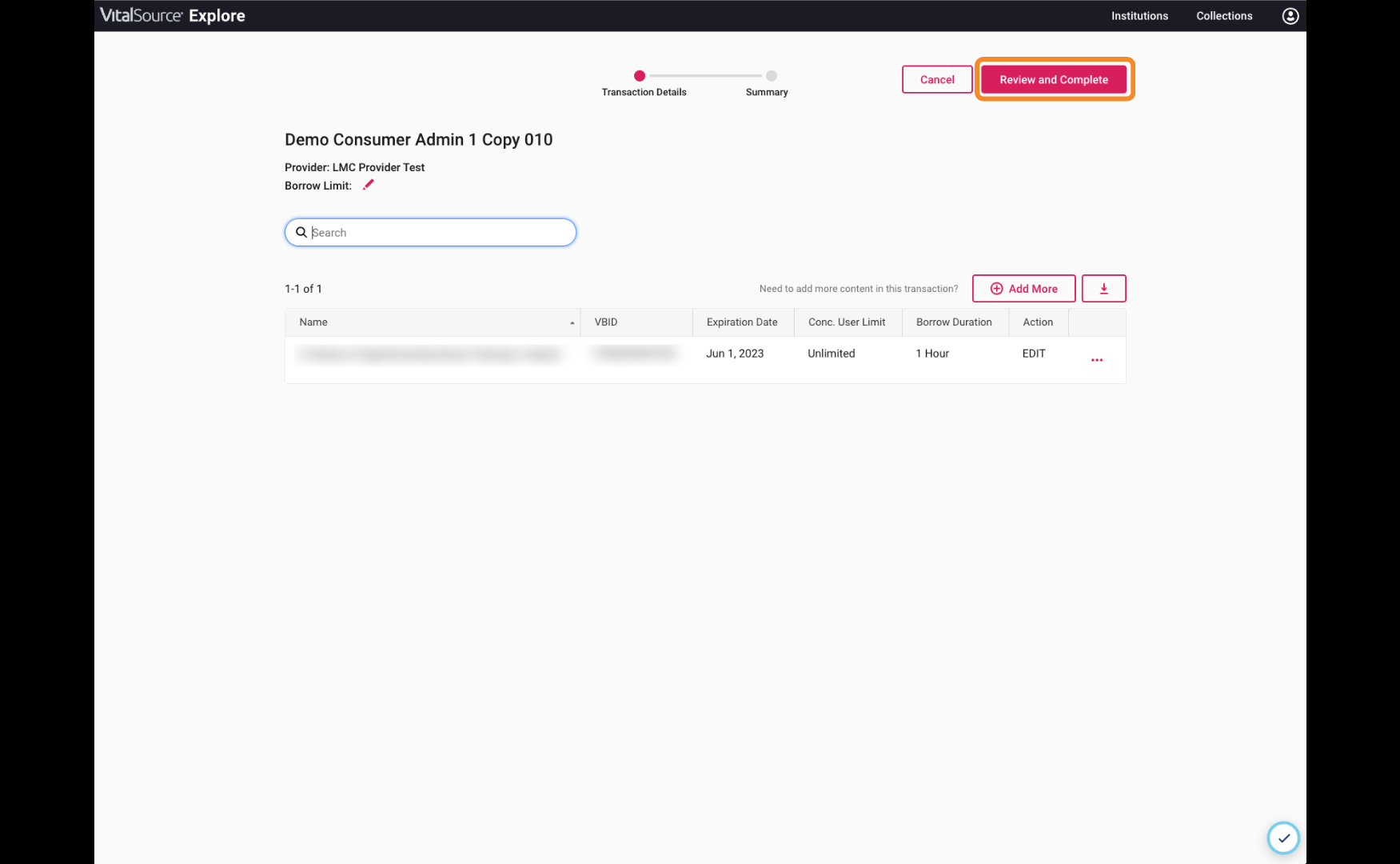 Purchase Order Number: (Optional) Enter a PO Number.

Price for Transaction: Enter a price for the transaction adjustment. This field accepts both positive and negative amounts.

Currency: Select the appropriate Currency.

Click Complete.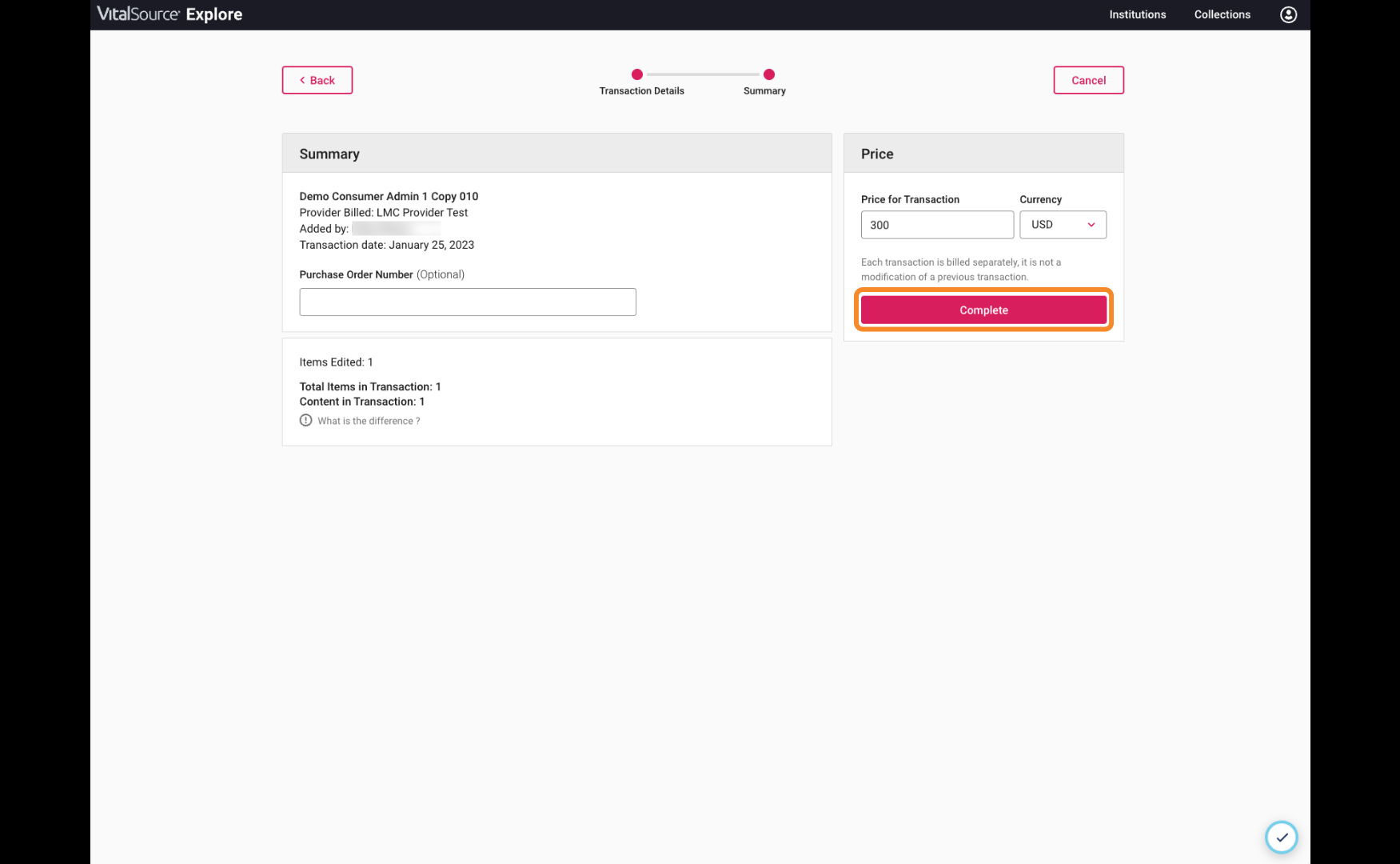 Upon completion, you will see a transaction confirmation notification with a transaction number. This transaction will be stored at the institution level in Explore.