Manage Your Account
Once your Bookshelf account has been created, you can manage your account and devices by clicking on the silhouette icon.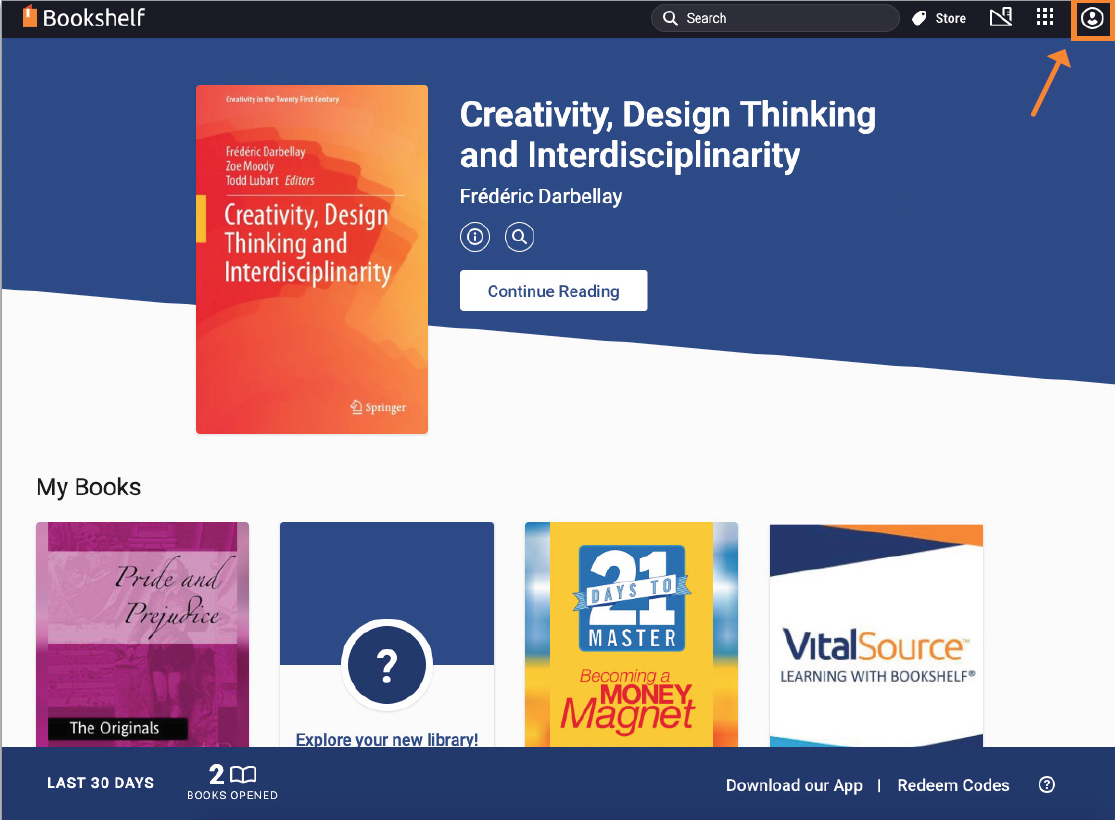 From the dropdown menu, click on User Info to update your name and email address or to change your password or security question. You will be redirected to myaccount.vitalsource.com to access the Account Centre. Once you have made your changes, make sure you click Save.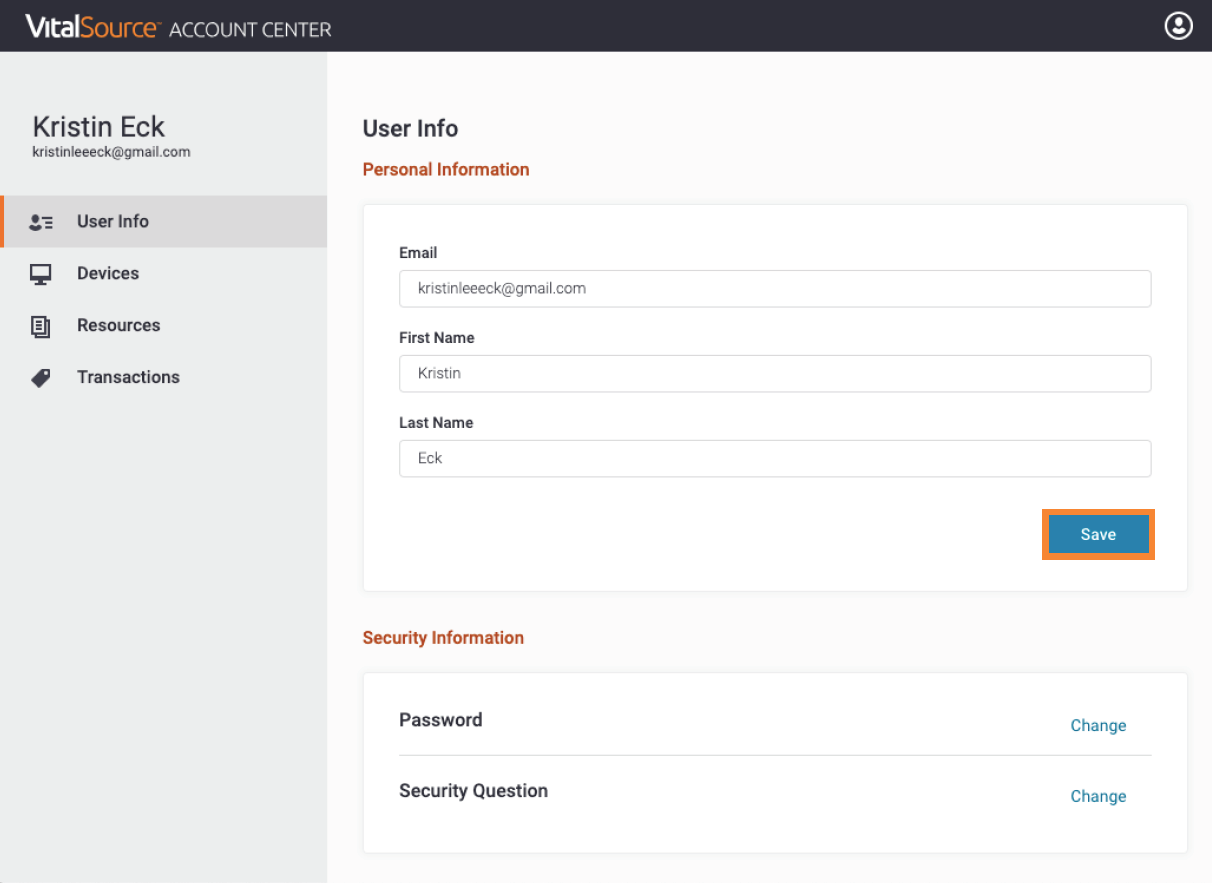 Manage Your Devices
On the Account Centre site, you can also manage the devices to which you have downloaded the Bookshelf mobile and desktop apps.
All Bookshelf users are allowed to have the desktop application downloaded to two computers and simultaneously have the mobile application downloaded to two mobile devices (tablets and smartphones) at any given time. This provides a total of five potential points of access to their content.
If you exceed the maximum number of device activations, you will have to deactivate a device in your Account Centre to be able to use the application on a new one. To deactivate a device, click Devices, then click Deactivate on any devices you no longer want to have your Bookshelf account associated with.