Follow the steps below to easily add a VitalSource eBook or other content to your course via the D2L Learning Management System/Virtual Learning Environment (LMS/VLE).
Within your course, navigate to the Table of Contents.
If no Modules exist, create one by providing a name for your module in the field provided.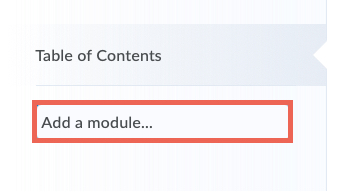 Navigate to the Module where you w

ould like to

add the

eBook. C

lick

Existing Activities, then External Learning Tools

.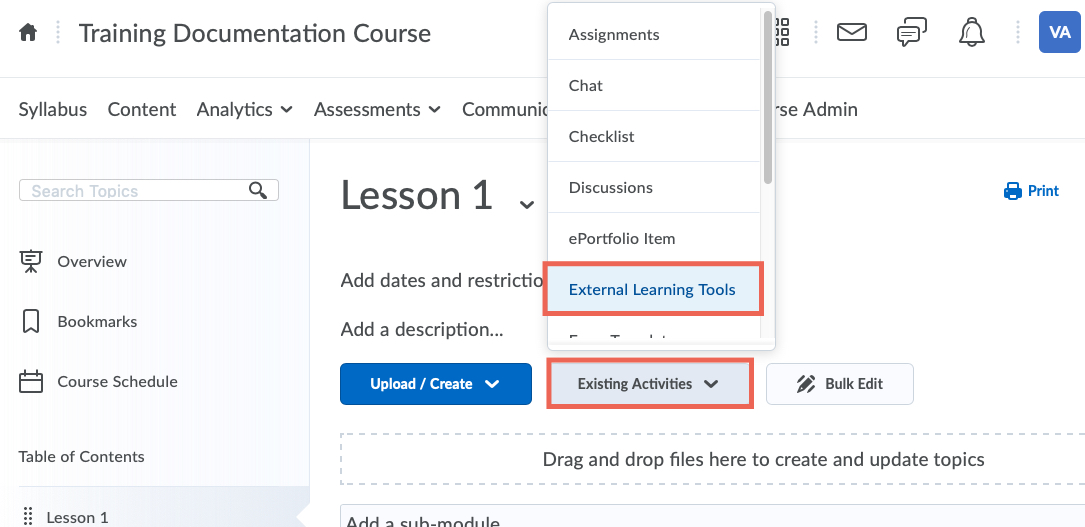 S

elect the VitalSource

Digital Materials

.

Note: Your LMS/VLE admin may have named the tool something else. Confirm the tool name before making your selection.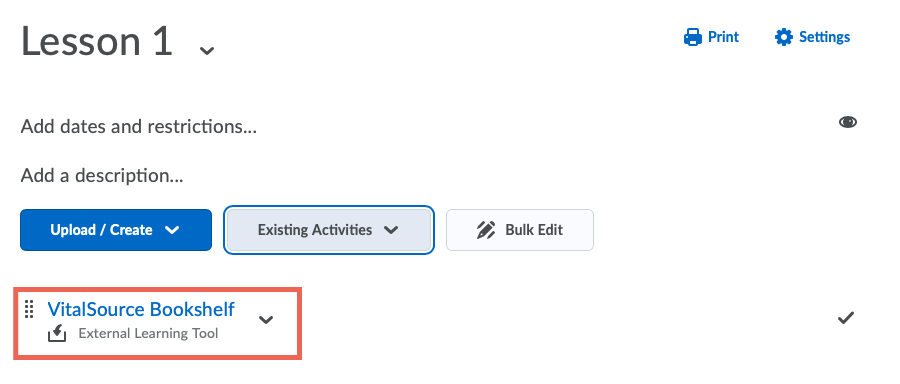 Some institutions use the external tool as-is. Some edit the URL to add /

VitalSourceBookIdentifier

to the end. Check with your LMS/VLE Admin if you are unsure which method your institution is using.