The Bookshelf Roster Tool for Explore enables instructors and administrators to assign content to specific groups of participants.
Log in to Bookshelf.
Click Admin.

Under User Management, click Add Users.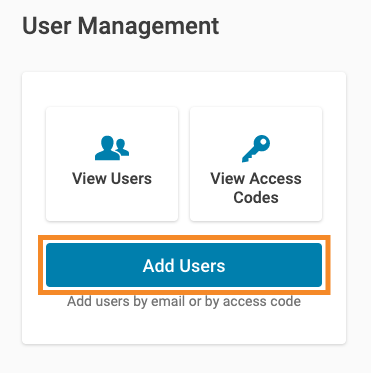 In the box that appears, enter the email addresses of the participants you'd like to add to the roster. When done, click Add Users to Roster.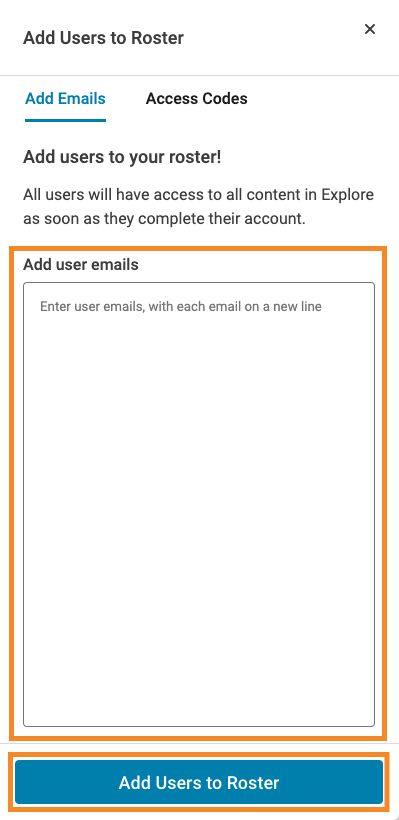 You will receive a confirmation on-screen that the users were added to the roster.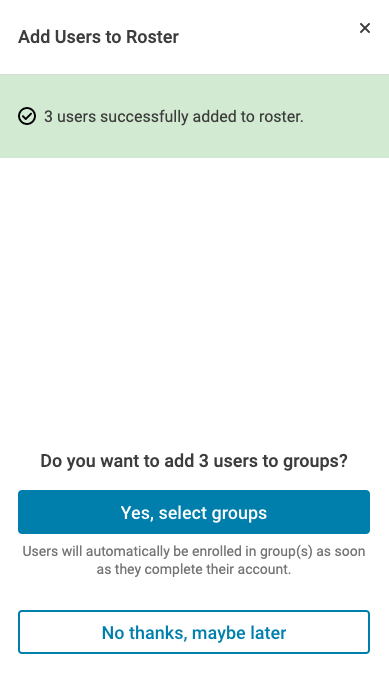 Next, you can add participants to Groups.
Click the Yes, select groups button in the on-screen confirmation.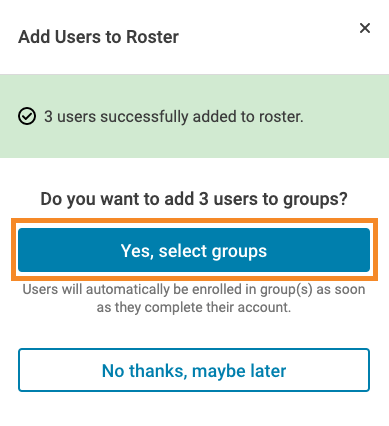 Click the checkbox next to the relevant group, or click Create New to create a new group. Then, click the Add # Users to Group(s) button.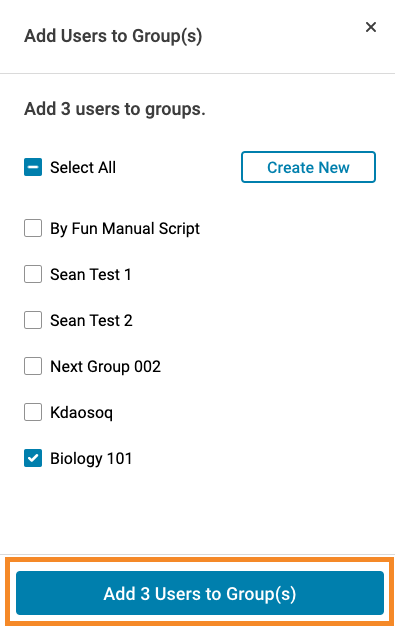 You will see an on-screen confirmation that the participants have been added to your designated group(s).