Manage Your Account
Once your Bookshelf account has been created, you can manage your account and devices by clicking on the silhouette icon.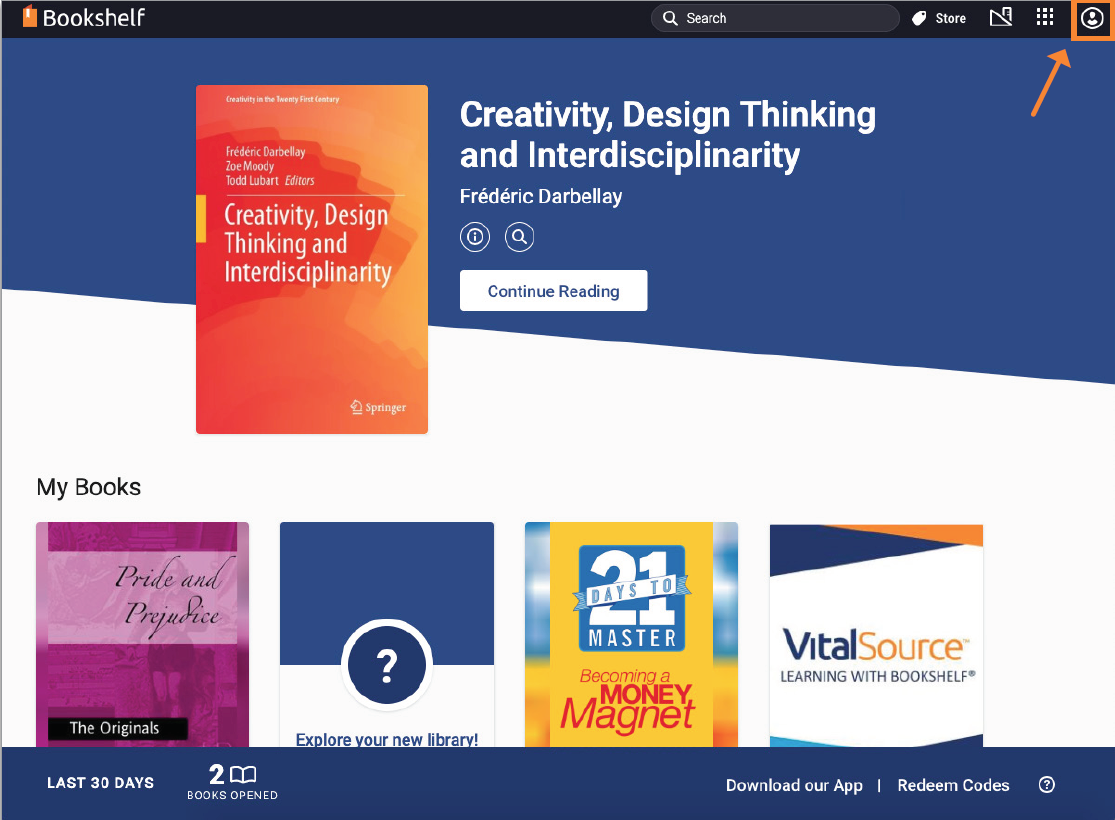 Changing Account Information
From the dropdown menu, click on User Info to update your name and email address, or to change your password or security question.

You will be redirected to myaccount.vitalsource.com to access the Account Center where you can update your information. Once you have made your changes, be sure to click Save.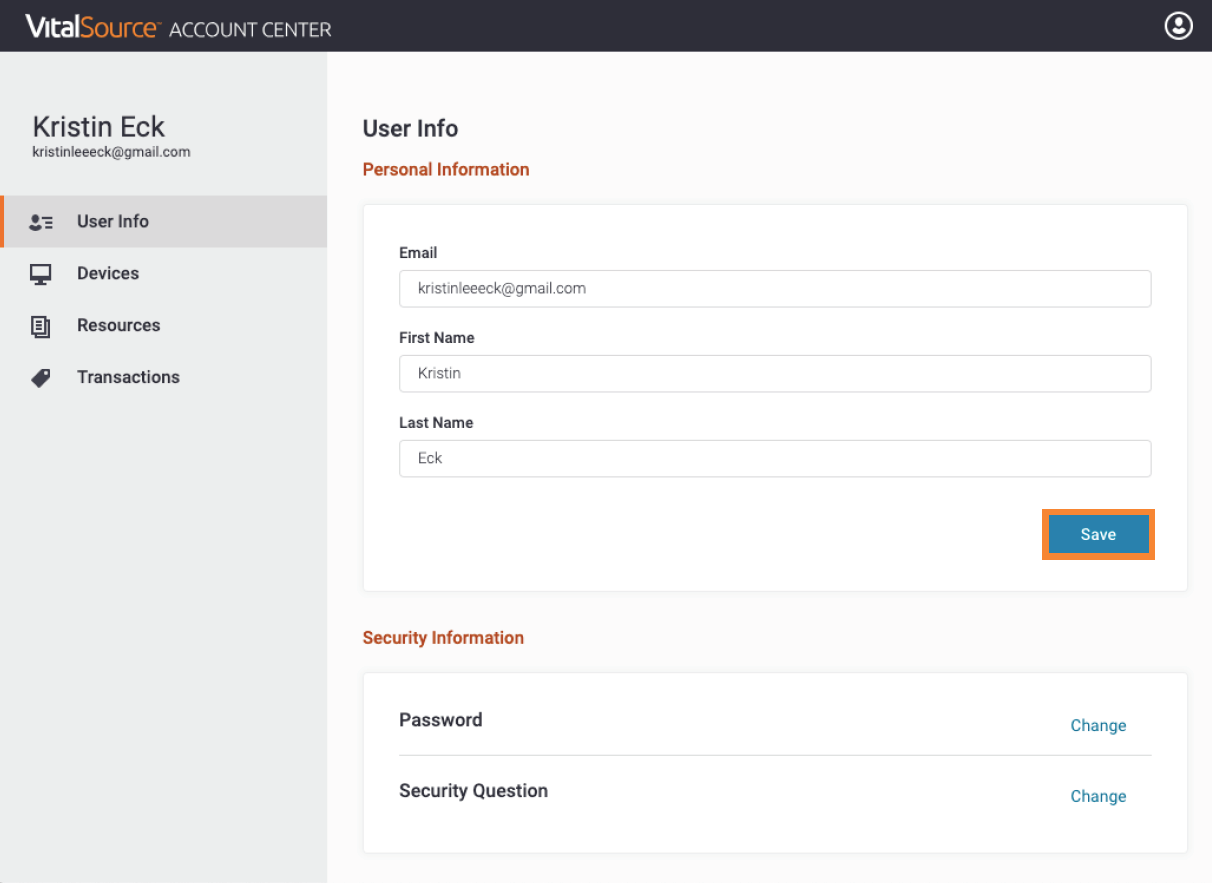 Manage Your Devices
Downloading Bookshelf: All Bookshelf users can have Bookshelf downloaded to two computers and two mobile devices (smartphones and tablets) at any given time. To download Bookshelf, visit the Download Bookshelf page on https://support.vitalsource.com/hc/en-us and select the appropriate download for your device(s).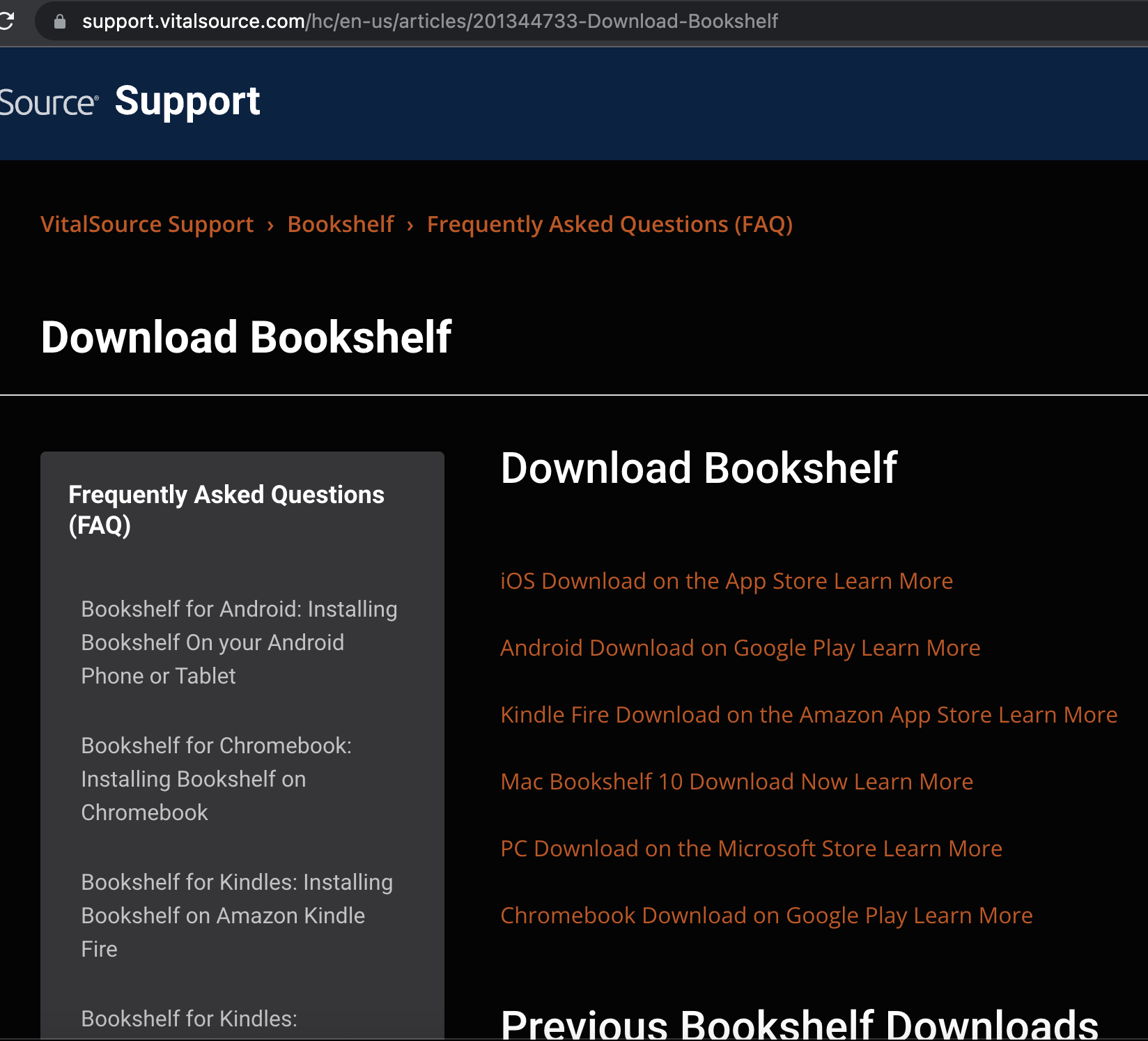 On the Account Center site, you can also manage the devices to which you have downloaded the Bookshelf mobile and desktop apps.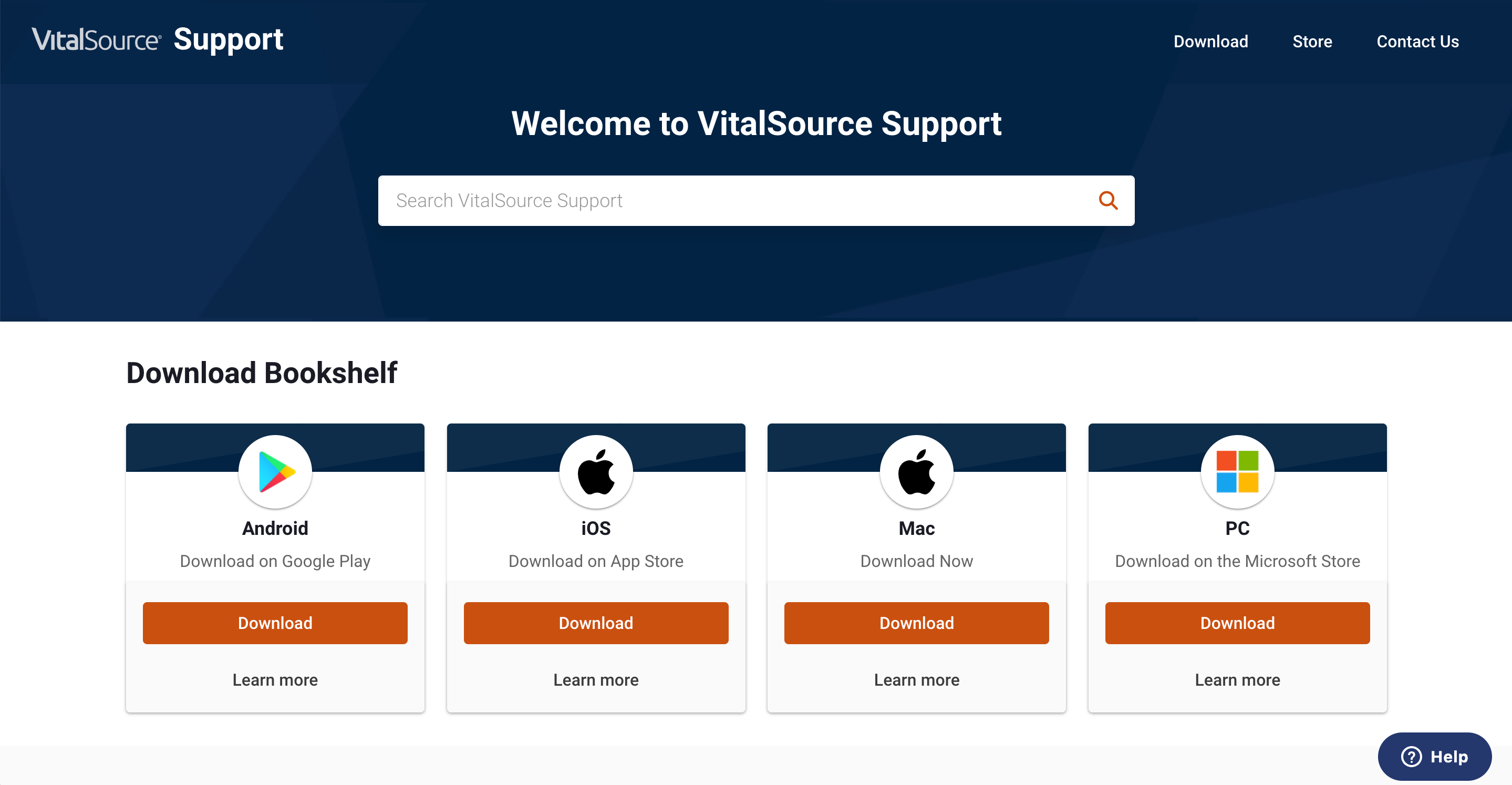 Deactivating a device: If you have Bookshelf downloaded on four devices but want to add a device, you'll need to deactivate one device before adding another.
To deactivate a device, access the Account Center via My Account and click Devices, then click Deactivate on any devices you no longer want to associate with your Bookshelf account.