So you've decided to take the plunge and live off the grid for a while, or perhaps you're just flying out of town and will be without reliable internet access for a few hours. No matter the situation, you can access your Bookshelf content offline by downloading our mobile and/or desktop apps.
Your last page read, bookmarks, and annotations are automatically synced across all of your devices. Those synced annotations can be shared with your classmates for collaboration via highlighters and notes. Instructors can also share their own annotations with their classes to call out key concepts.
Mobile App
To download content to your mobile device from the Bookshelf app, simply click on the title you want to download while your phone or tablet is connected to the internet. Once the content has downloaded, a small checkmark icon will appear in the top-right corner of the title on your homepage. A green dialogue box will appear at the bottom of your screen notifying you that the title has successfully downloaded.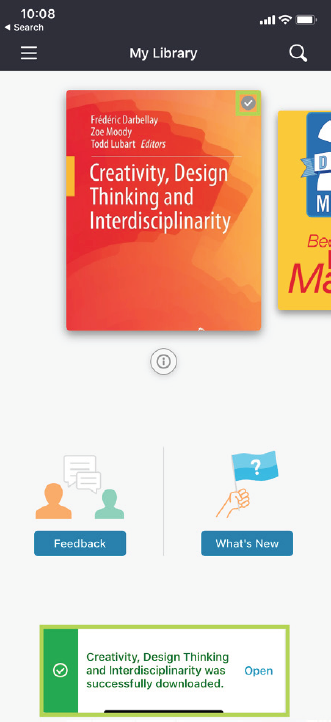 Desktop App
To download content to your PC or Mac from the Bookshelf desktop app, be sure you are connected to the internet. Hover your cursor over the title you want to download and click Download Book when it appears.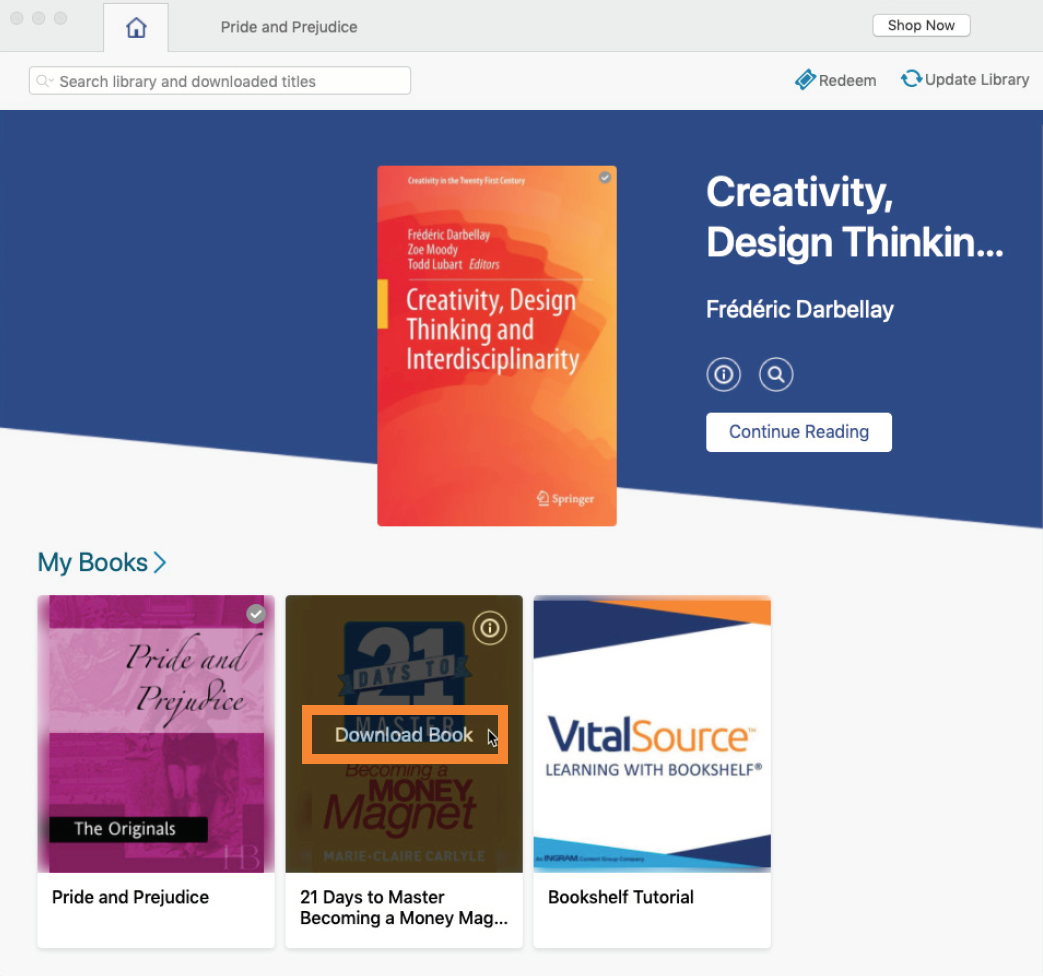 You will see a dialog box appear as the content is downloading, and another to notify you when the download is complete.