The digital library is unique to each Bookshelf user and displays all of the content for which you have an active license.
The default view in the library is the grid view, which provides a cover image of each book. When clicked, the

icon displays the title, author, ISBN, number of highlights and notes, and copy URL hyperlink. Much like the copy URL feature inside the eBook, the link will take users directly to this book and can be included in the syllabus to direct users to additional content.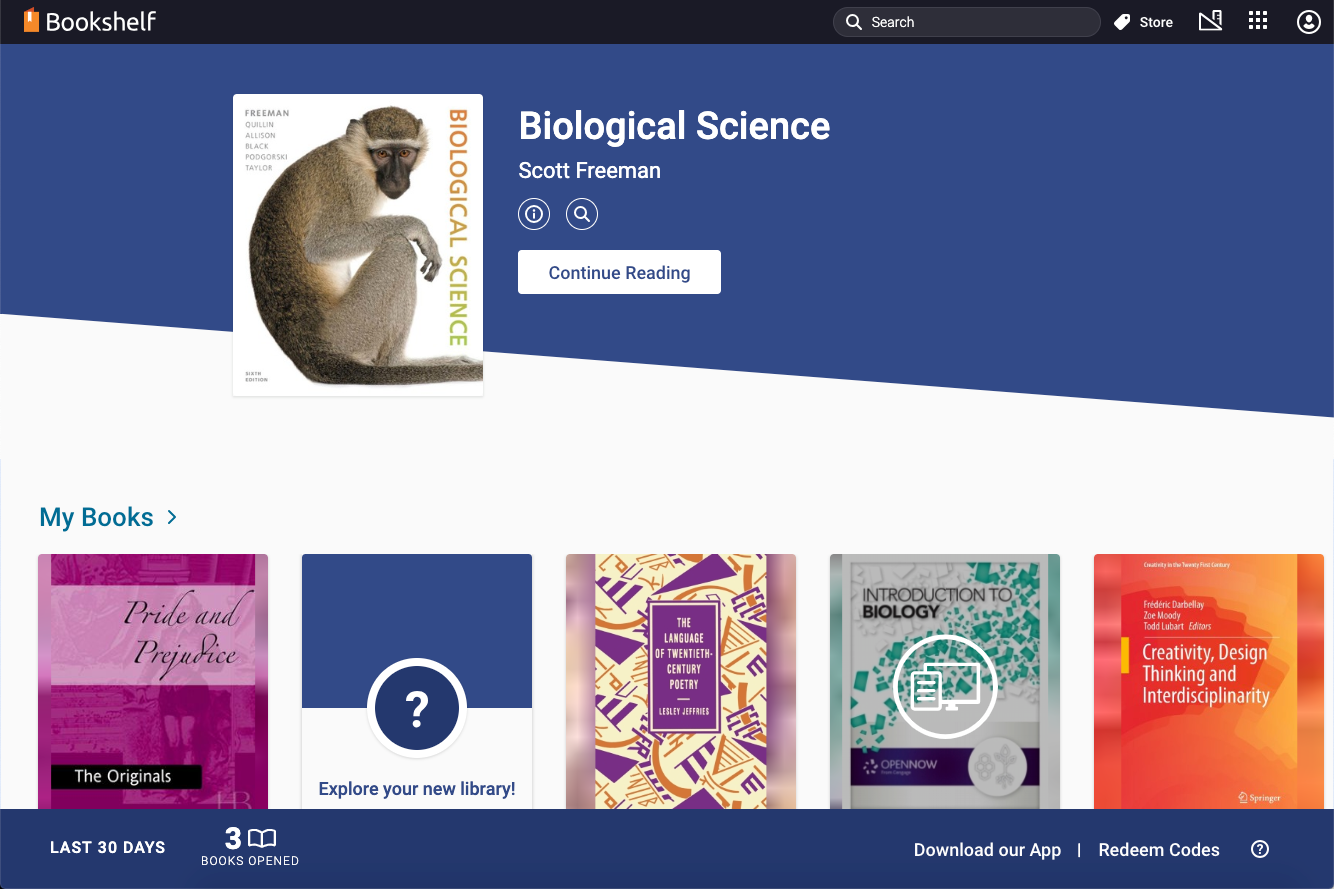 In some instances, when you access content the reader may open directly to that content instead of the library. This is common when accessing content from a learning management system or virtual learning environment. Access the digital library from within the reader by clicking the Previous icon in the left pane.
Use the Search field at the top of the screen to filter eBooks by title or author. You can also navigate your content by Collections, which are system-generated folders that organize your content based on subject tags included in the metadata when the eBook is built.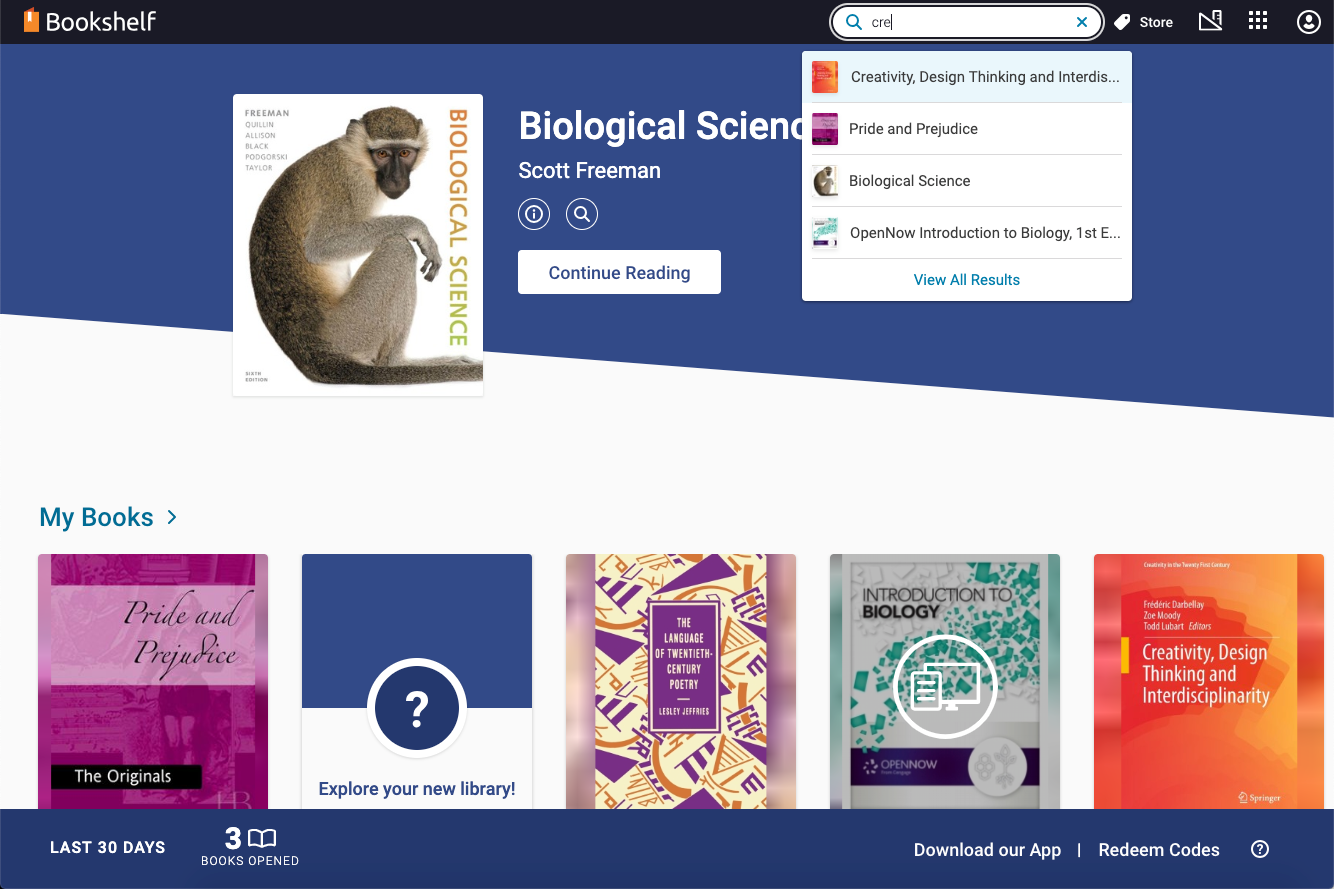 The Collection categories will vary depending on the titles in your library. You can filter and sort the titles in your library by title or subject. To filter by subject, click on My Books.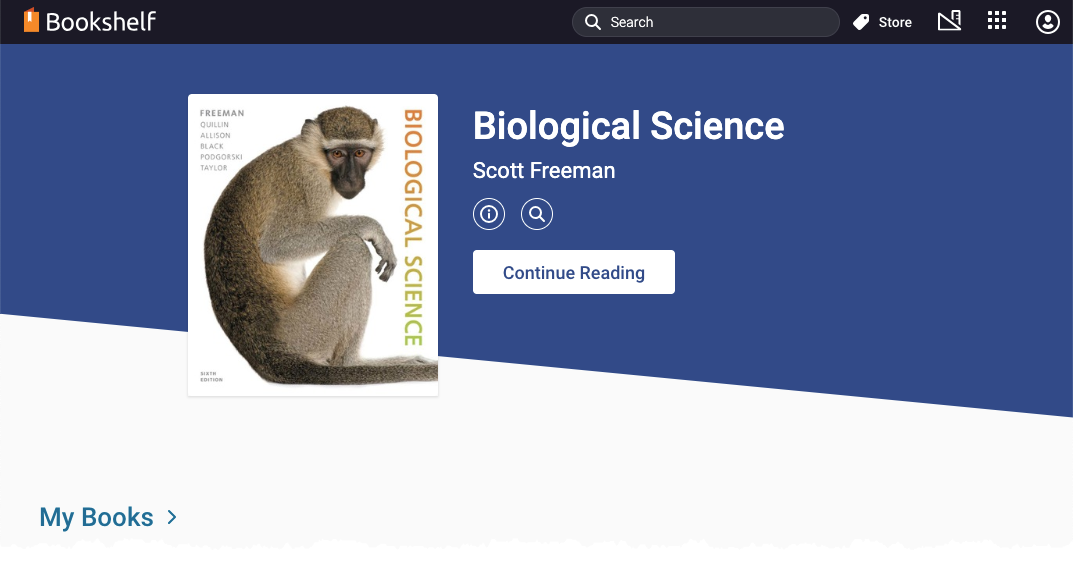 Next, click on Titles by Subject.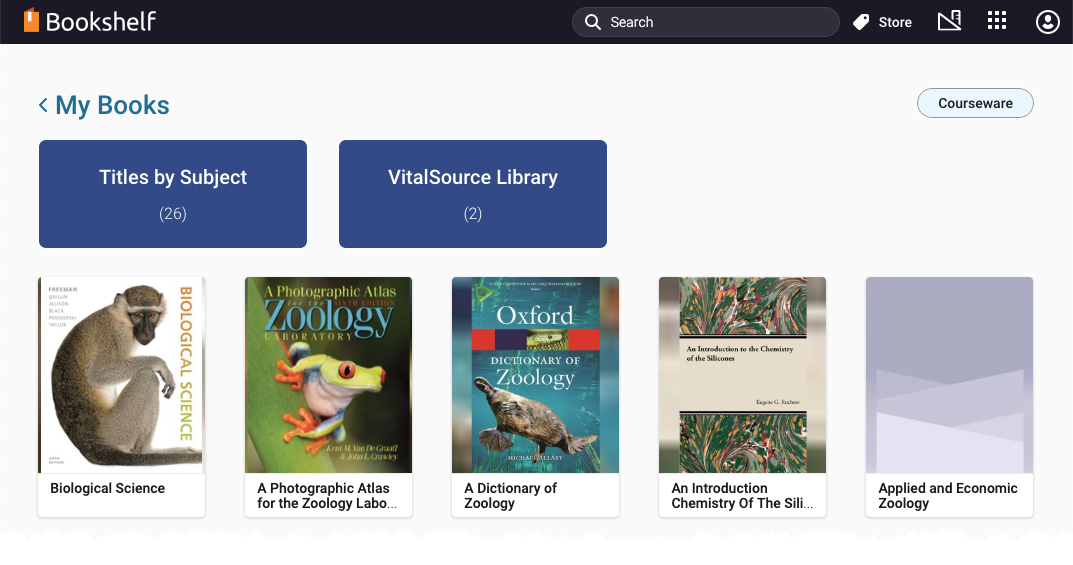 Click on the subject you want to filter by.