Each invoice you receive will include two files: a PDF of the invoice, and a .csv file which includes the supporting line-item detail for that invoice.
The invoice includes company name and address, invoice date, number, currency, terms, and invoiced period. It will also show the total amount due and remittance advice.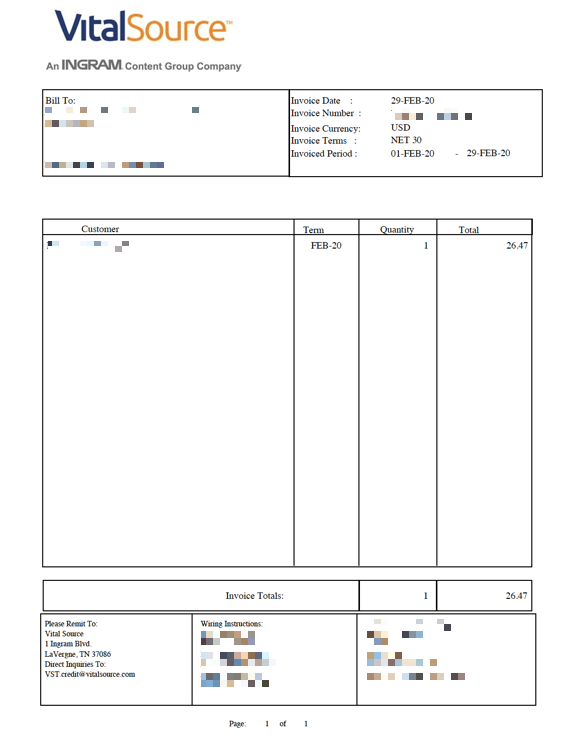 The line-item detail file includes the following:
Fiscal month
Transaction date
Transaction type
Order number
Code
Distributor (of the purchased content)
System User (who bought the content)
Content owner (Publisher)
If you have questions regarding your invoice, contact x.