Log In to Upload
Sign In to Manage's Upload Tool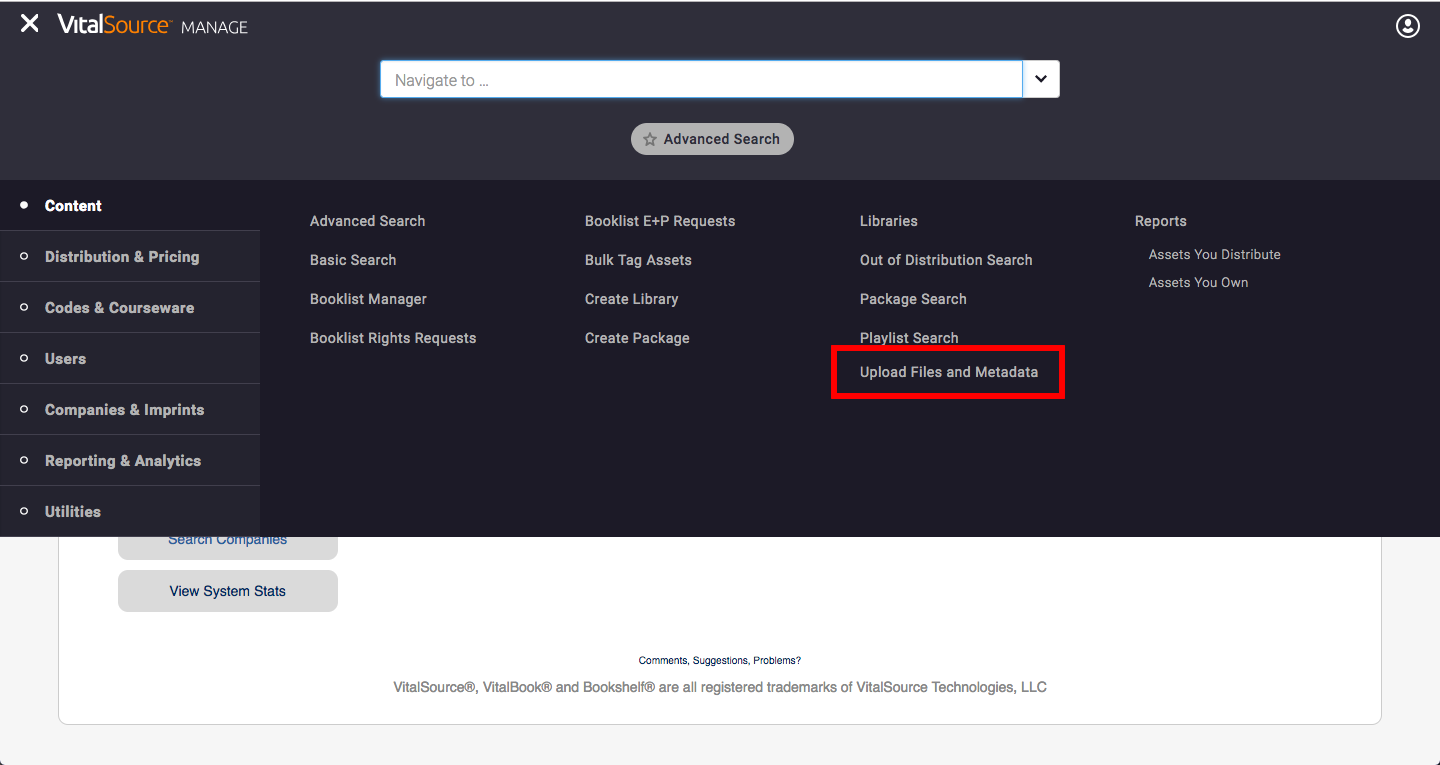 In Manage, under Content, look for the link to upload files and metadata.
Alternatively, go directly to Upload through the below link, using your Manage credentials to log in.
Upload: https://upload.vitalsource.com

Depending on your user permissions, you may see a combination of Upload's main pages in your navigation bar:
Upload - For dropping files and metadata templates, assigning VBIDs to them, and uploading to your asset records
Activity - View your submitted files, track their build status, and resolve build issues that arise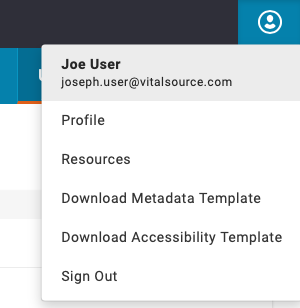 The user dropdown icon contains some useful links:
Resources - Links out to the Upload support page on support.vitalsource.com
Download Metadata Template - Links to the most recent metadata submission template
Download Accessibility Template - Links to a spreadsheet to supply VitalSource with accessibility information about your titles

The profile page contains useful information about your user account, which can be helpful in diagnosing any issues that arise with the platform.