The Activity Feed shows a chronological list of all the content ingestion your company has done.
This page will only show activity recorded through the portal - API distributions, for example, will not appear here.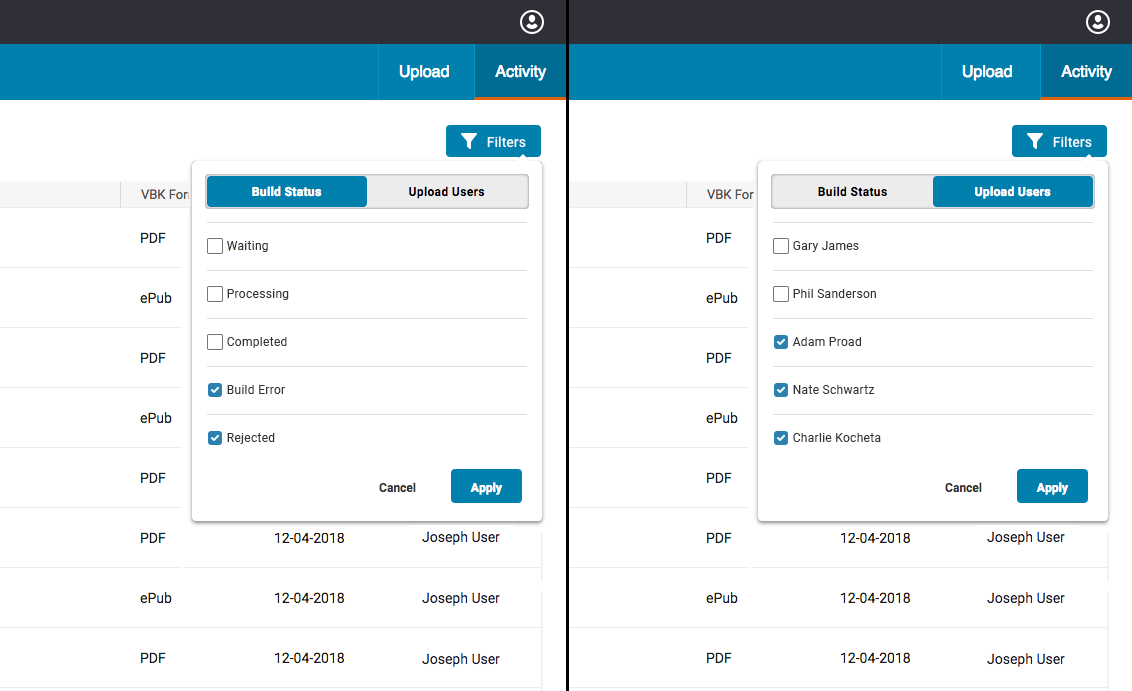 Using the Filter button, you can adjust the display based on two criteria: Build Status and User.
There are five build statuses in Upload: Waiting, Processing, Completed, Rejected, Build Error. You can use this panel to filter out certain statuses if you choose.
Clicking individual users listed in the User panel can show you what work you and others in your company have completed.

Filtering your activity view shows your selection and turns the icon orange, indicating that it is active. Click into the Filter button again to clear your selections.

Click the file's Details page will show you the record's metadata and build status information.
You can also see the cover file and a link to view the record in Manage.
At the bottom of the screen is the file's success or error message. In most cases if an error has occurred, instructions will be given on how to resolve the issue. If you are unable to resolve your issue, or want more information, email your Publisher Success Manager or publisherops@vitalsource.com.