The Manage platform provides you the ability to create codes to distribute your content to customers or prospective customers. Codes are 20-characters long and are redeemed for a license to content in Bookshelf.
Log in to Manage.
Click on the menu icon and choose either Basic Search or Advanced Search to find your asset. You can also use the Navigate to... search bar and enter the name or ISBN of the asset.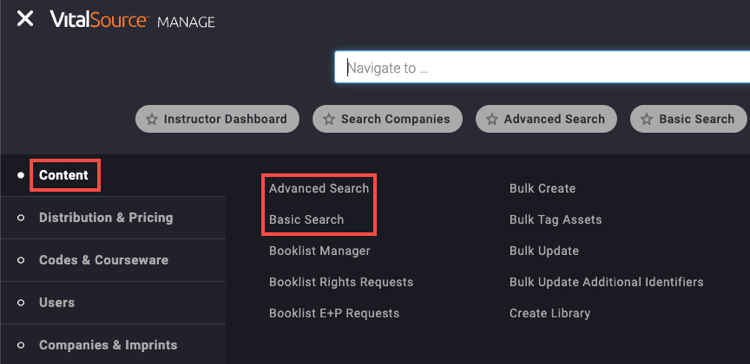 When you find the correct book in your search results, use the duration-specific menu under the title to create codes. Click the desired duration, then click Create Codes.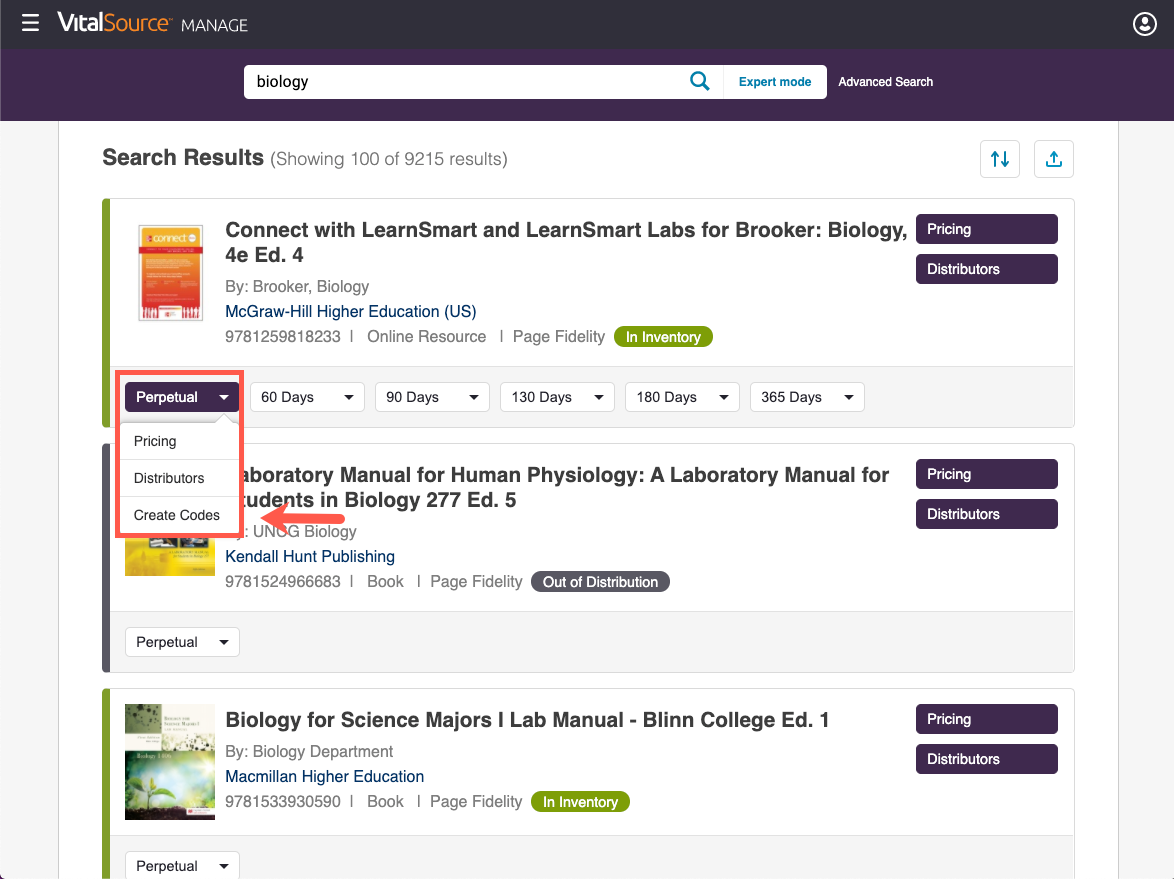 Note: If you don't see the duration you need, the publisher may not have created that duration, or you may not have access to distribute it. When creating codes for a package, the Create Codes button will be to the right side of the search result card.
You will be directed to the Generate Codes page and prompted to select a Company through which to distribute codes.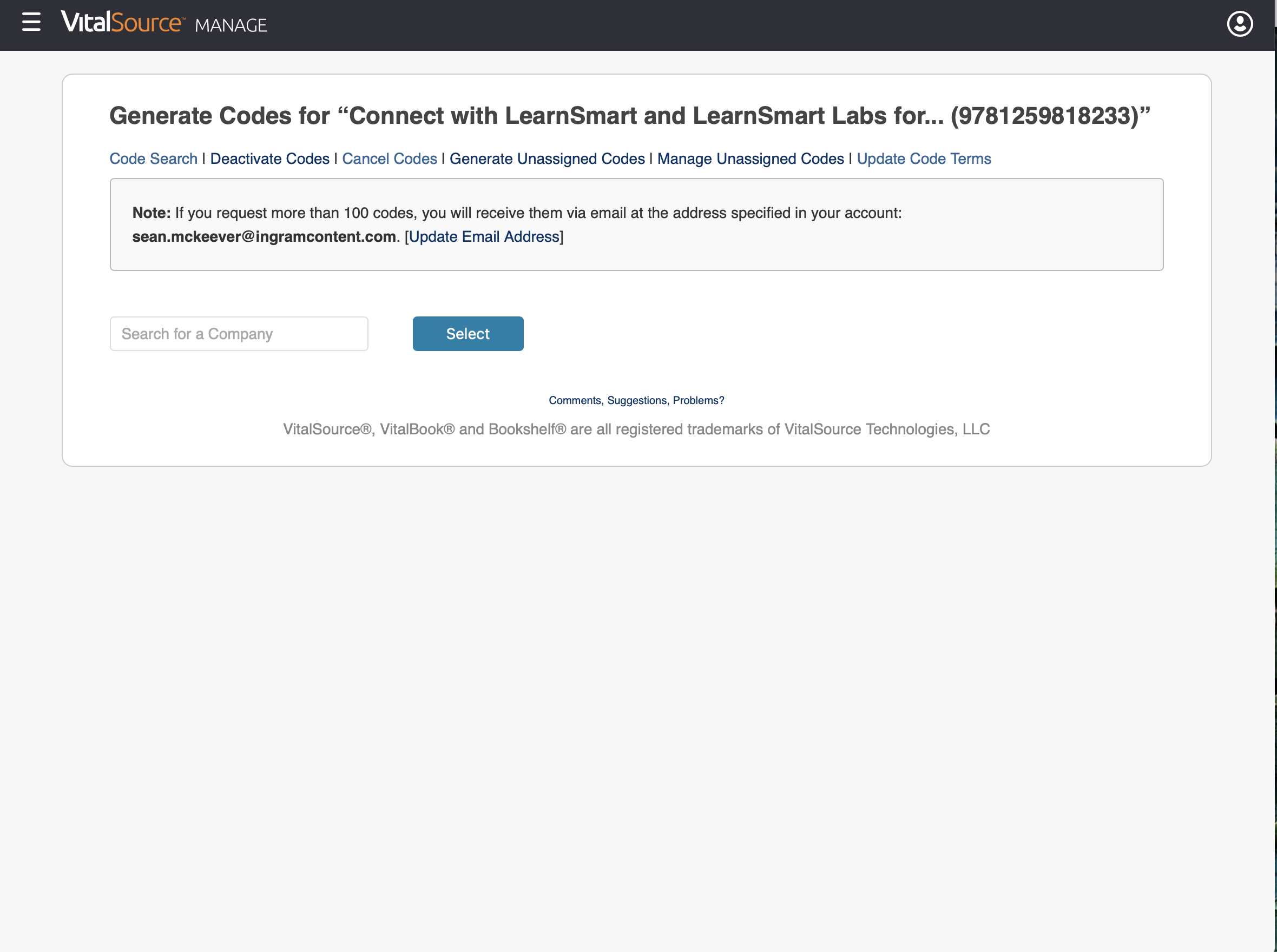 After choosing a company, you will have the option to customize the items below. Refer to your contract to verify if you have the ability to generate codes with the terms listed below.

How many
Downloadable License Type
Online License Type
Mark as Special Code Type
Territorial Activation Control
Tag
Price
Note: License type options are omitted when creating codes for rental durations.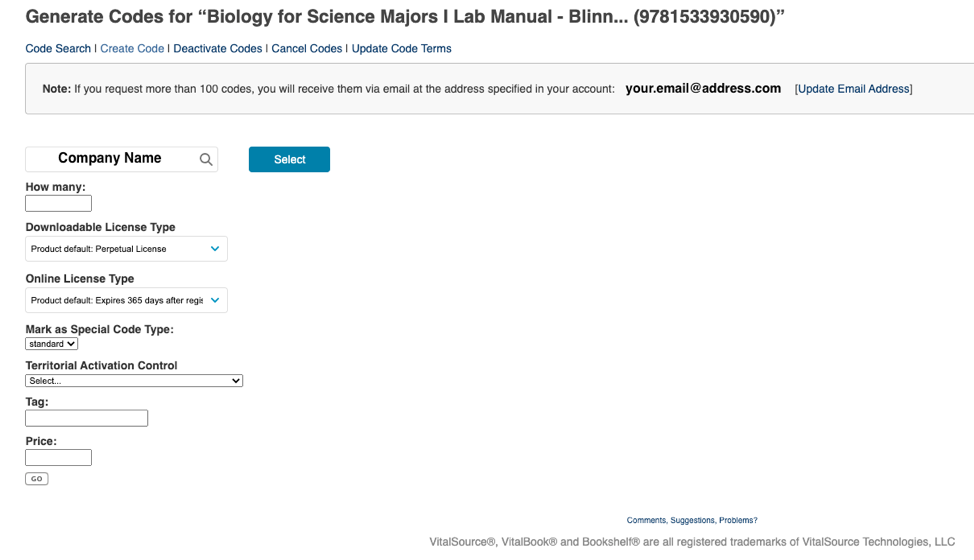 Once you have finished customizing, click Go to generate codes. Codes will either display on screen or be sent via email, depending on the quantity chosen.